Busways recognised by NSW State Government for 5 Lands Walk support
Busways was recently recognised by the NSW State Government for its support of the Central Coast's 5 Lands Walk.
Busways was presented with a certificate of appreciation after its sixth year of supporting the event which involves the provision of free shuttle bus services as participants make their away along the 10km coastline.
Overlooking Avoca Beach, Member for Terrigal, Adam Crouch MP, presented the certificate of appreciation to Busways' Head of Operations, David Collins. 
Having serviced the Central Coast for 29 years, David thanked the drivers who deliver professional and outstanding customer service everyday.
"In the most recent Transport for NSW satisfaction survey, Busways was rated a 94% for overall satisfaction by our passengers, which is a credit to our helpful and friendly Central Coast team."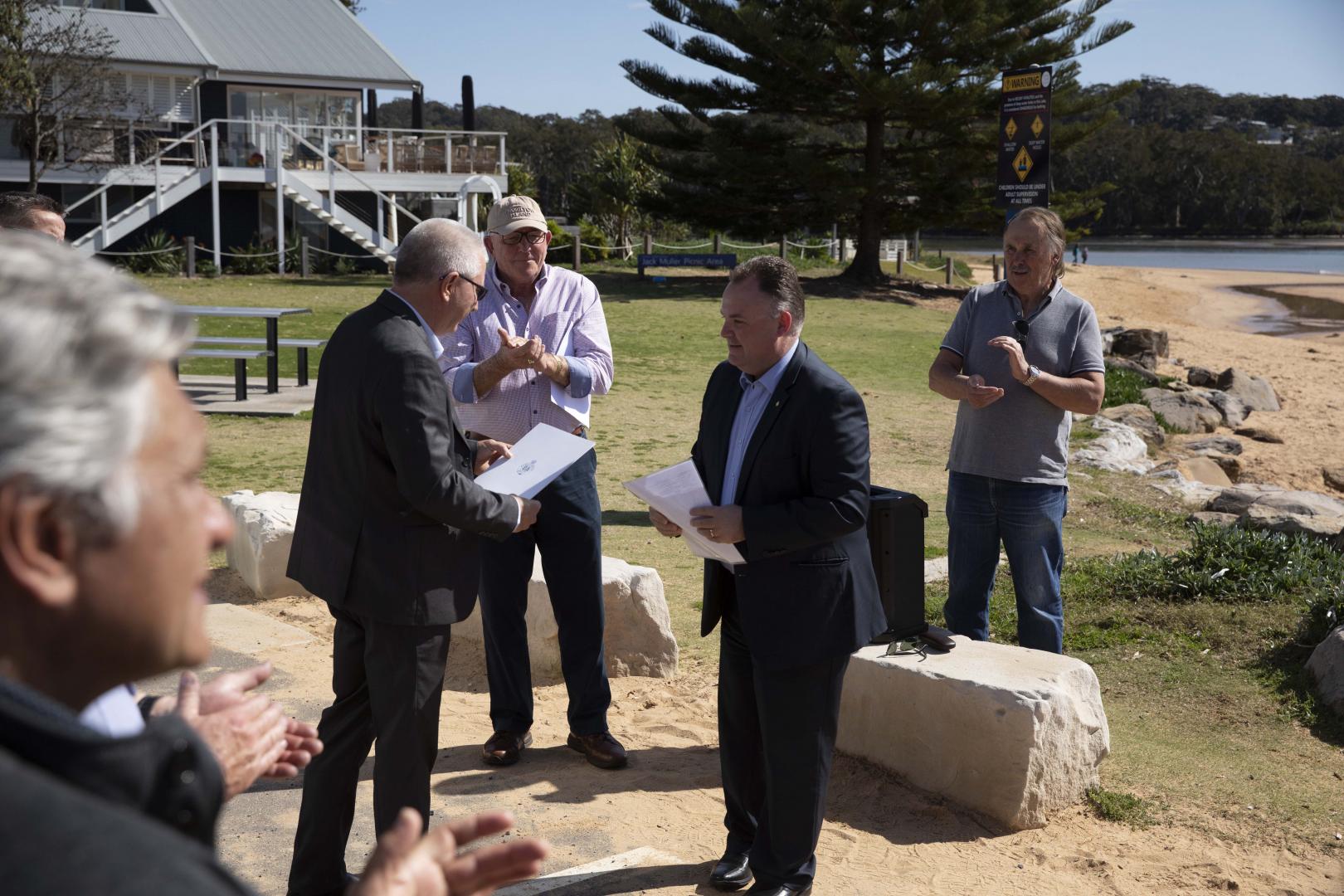 President of the 5 Lands Walk, Con Ryan, presented personal certificates of appreciation to Busways' Kincumber drivers and support staff that assisted with the event.
Con credited Busways for encompassing the 5 Lands Walk mantra of 'connecting people to people and people to place'.
Busways has received several messages of feedback from the community since the June event:
"So moved and awed by the generosity of Busways year after year providing free bus services for 5 Lands Walk. Thank you to an incredible local business." - Pauline Wright.
"Yesterday I completed the Five lands Walk, and it started with you. Greeted by a very knowledgeable Peter who gave us very useful information and made us feel comfortable, what a great way to start the freezing cold dawn day. A big thank you to Busways and Peter." - Liz Chapman