New bus layover improves efficiency and supports drivers in Blacktown!
A new bus layover in Blacktown, Sydney, opened today, to help improve the reliability and efficiency of bus services in the area while also providing our hard-working drivers with better facilities for meal and rest breaks.
Busways worked in partnership with Transport for NSW on design and development of the $14.6 million layover, which was built under the NSW Government's Bus Priority Infrastructure Program.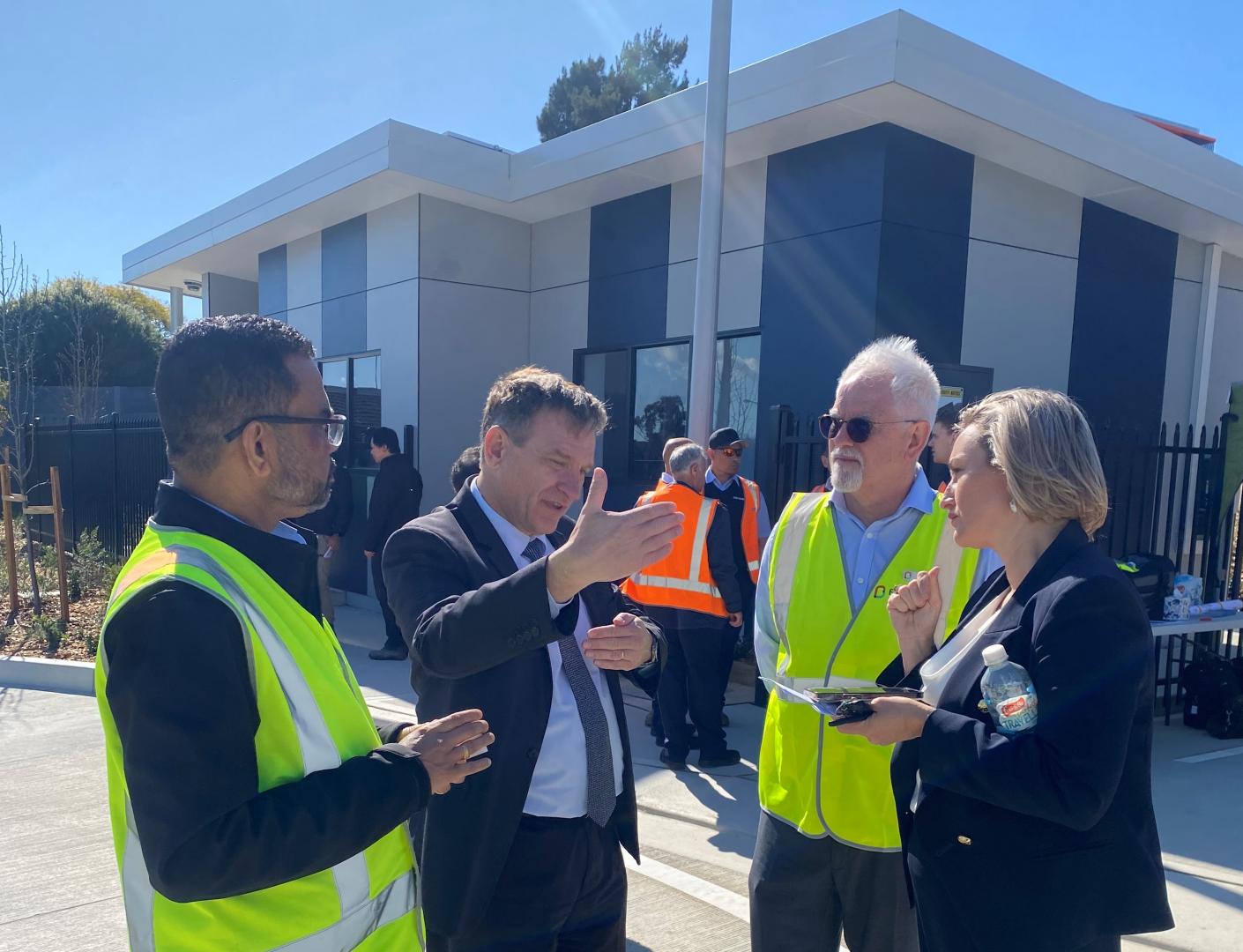 The new state-of-the-art layover supplements existing layover facilities at Blacktown Interchange, enabling more efficient scheduling of meal breaks and positively supporting bus driver wellbeing with modern amenities to enjoy their breaks and refresh for the next part of their shift. 
After a decade of growth in the region, the existing bus interchange at Blacktown Train Station had exceeded its capacity and has become congested and difficult to use by bus drivers.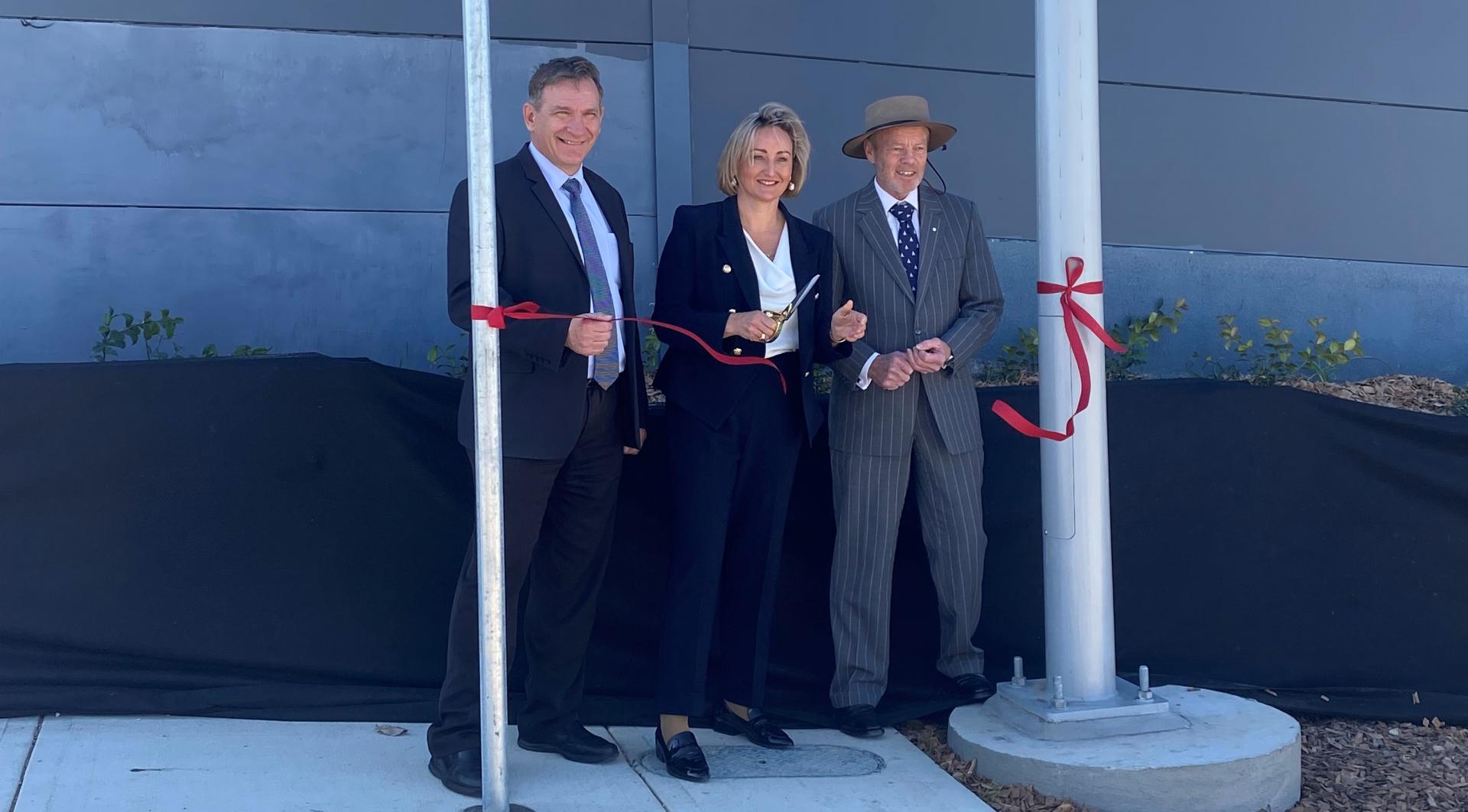 The new layover will help provide reliable journey times for the large number of bus passengers at Blacktown Train Station and get them to their desired destinations on time as well as encourage them to continue to use public transport as their preferred mode of travel.
It will also provide long-term capacity to cater for any future additional bus services.

Parliamentary Secretary for Transport, Dr Marjorie O'Neill officially opened the new layover facility, giving the green flag for a Busways zero emissions bus to be the first to enter the facilities.
Dr O'Neil said, "This is a leading eco-building, not just in terms of clean energy but also in terms of 100% recycled plastics used in the construction of concrete reinforcements in the footpaths."
A greening strategy with 56 trees and more than 6000 shrubs and ground-cover plants will help with "combatting urban heat island effect", she said, and a 10kW solar system powers all driver amenities electrical appliances and devices from a renewable energy source throughout the day.
Busways as the lead operator will clean and maintain the facility.
Located on the corner of Sunnyholt Road and Gordon Street, Blacktown the new layover has capacity for up to 11 standard rigid buses at one time.
Busways thanks Transport for NSW for its support across the past five years on this project.
A smoking ceremony was held at the opening by the Dharug people, who are the traditional owners and the custodians of the land on which is facility is located located.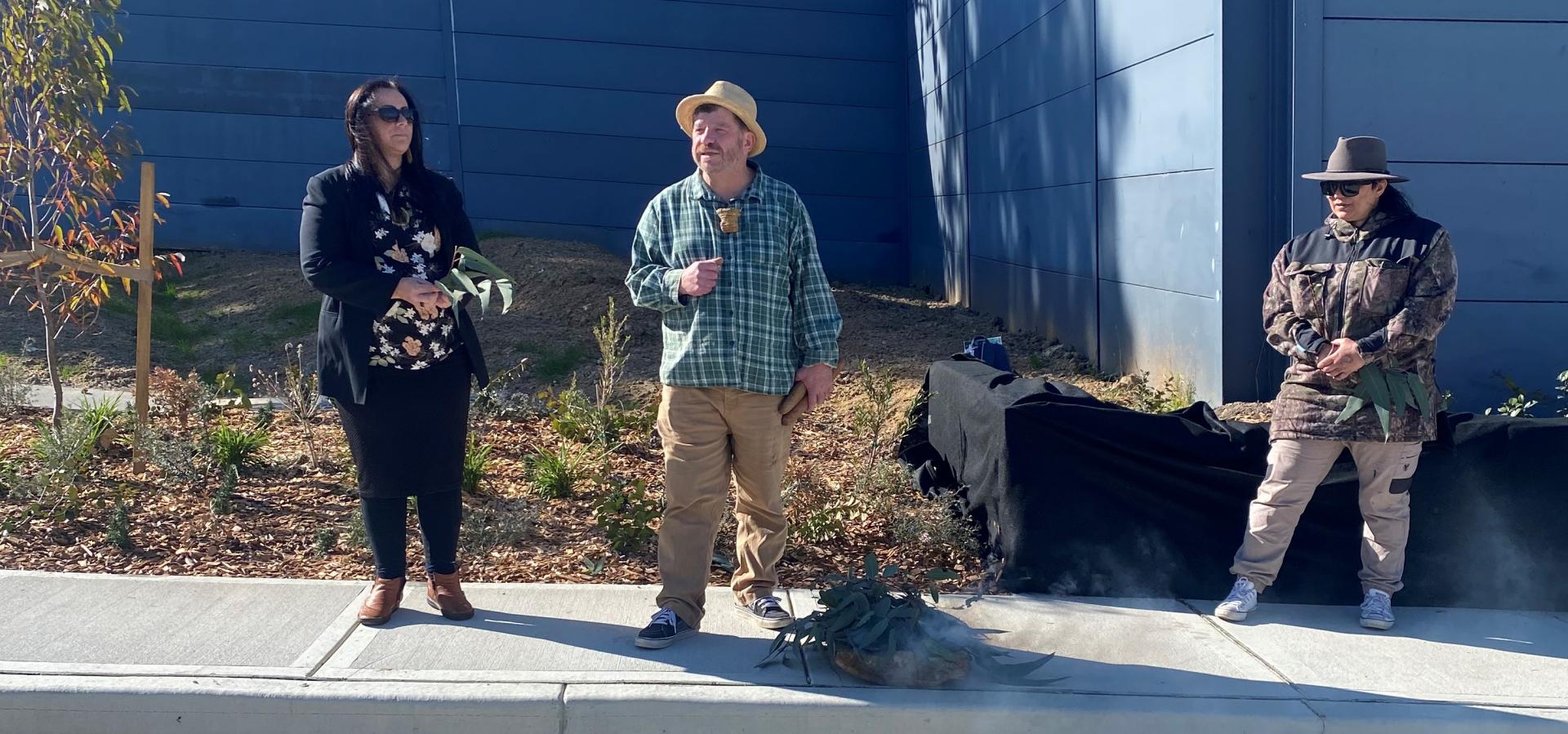 Blacktown is home to the largest urban Aboriginal and Torres Strait Islander population in Australia.