National Road Safety Week a timely reminder about being safe in and around buses
Busways is reminding road users to be vigilant when behind the wheel this week as part of National Road Safety Week (16-23 May), especially around large vehicles like buses.
With over 1300 drivers across Busways' operating regions, Busways is on board the national campaign as an opportunity to remind all drivers and other road users of the influence they have on our roads.  
National Road Safety Week is an annual initiative highlighting the impact of road trauma and ways to reduce it. People can take the pledge 'drive so others survive' with daily themes reinforcing various important messages about safe driving. 
Staff are also taking the pledge to 'drive so others survive'.
Busways welcomed Central Coast radio station 104.5 on board to help spread the important message. Hosts Rabbit and Sarah broadcasted live from the route 68 bus, encouraging road users to be vigilant on Central Coast roads.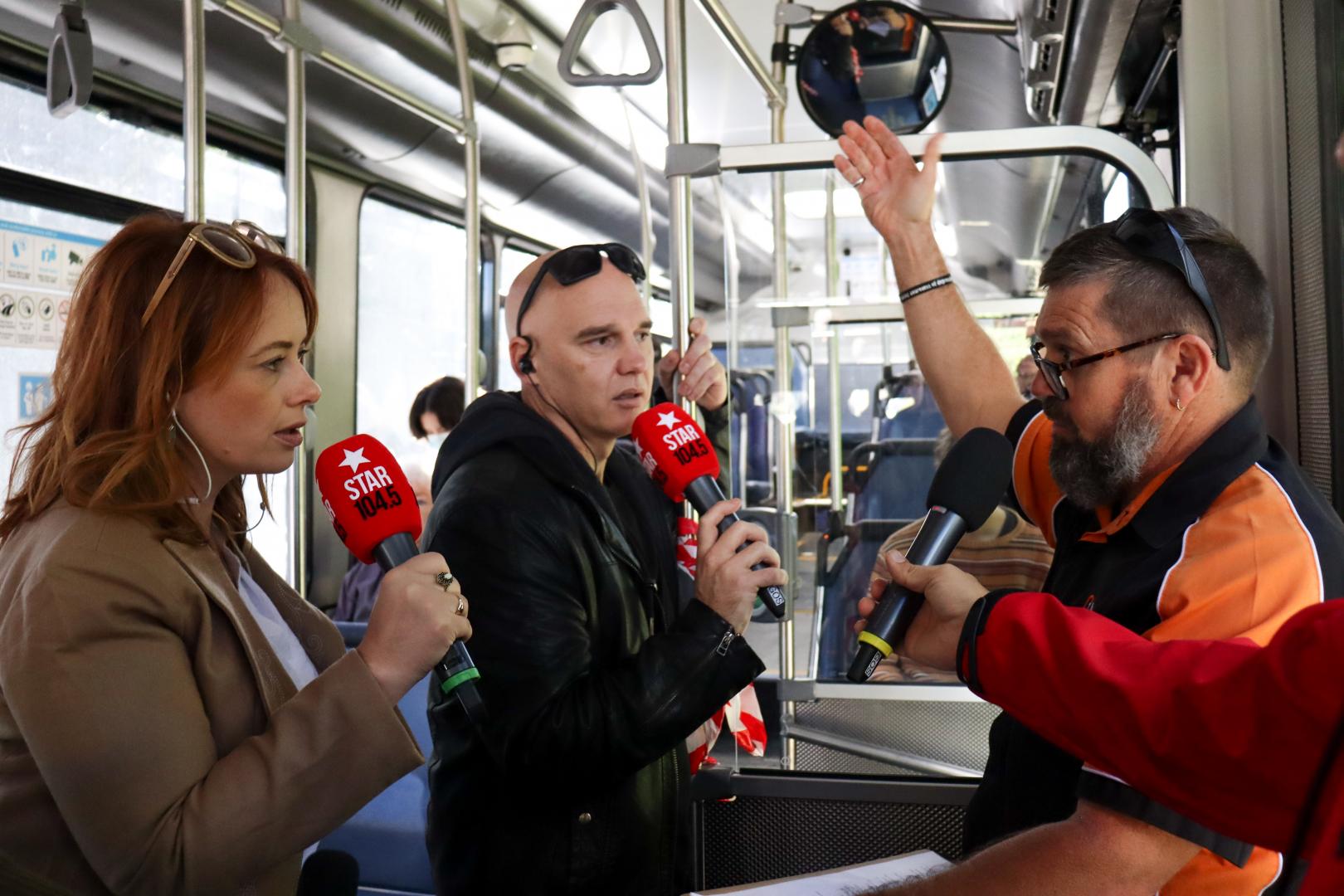 Top tips for being safe around buses
Leave a safe distance – motorists should leave a safe distance between them and the bus. Buses take longer to stop so by cutting in front of it, the motorist minimises the distance between them and the bus.
Don't sit in the buses' blind spot where they might not see you. Typical blind spots include along the entire passenger side of the vehicle; directly behind the vehicle; at the front of the vehicle; and beside the driver's door. All road users including cyclists, motorbike riders and pedestrians are reminded to be mindful of this.
Give buses plenty of room to move – buses need room to turn corners or navigate other obstacles like roundabouts so do not overtake a turning vehicle.
Remember to slow down to 40km/h when bus lights flash – flashing lights warn motorists that school children may be crossing the road or when they're trying to pull away from the kerb.
Motorists should always give way to a bus where possible.