Let's #EmbraceEquity together
Today, Busways is celebrating International Women's Day (IWD) and the achievements of our amazing women at Busways. Some of them have been working in the transport industry for over 20 years.  They have not only seen it change but they have also contributed to these changes and helped shape a work environment that welcomes and supports success for everyone.
IWD has been celebrated every year since 1911 and has become a time to reflect on progress, to call for change and to celebrate the determination of women who changed history.
Busways has been proactively working to be welcoming to women across all roles and the gender balance is gradually improving.  At present, Busways has 154 women working as bus drivers, 55 women in workshop roles, 82 women in administrative roles, and 26 women in management roles. We are grateful to have these women onboard, performing important roles as bus drivers, mechanics, depot administrators, and in the national support office. Their contributions help our company and the industry to continue improving every day.  
The IWD theme for 2023 is #EmbraceEquity. Equity in the workplace relates to fairness in opportunities, advancements and in daily work experiences.
We asked three senior managers at Busways, what International Women's Day and its themes mean to them:
Cindy-Marie Jaffer, Operations Manager, South Australia
"The road to success has been paved with true grit, having started my working life as a factory worker for 16 years, cleaner for 7 years, and then making my way into the bus industry as a Bus Driver at the Lonsdale Depot for 2 years. I was promoted to Operations Coordinator to assist the Operations Manager in 2006. Since December 2020, I have been the Operations Manager for the Outer South region in Adelaide, South Australia. I oversee the service delivery of approximately 250 people, and I love it!
When I started almost 20 years ago, it was difficult being a woman in a male dominated industry. I was the first female supervisor in the depot I was in.
I think general social awareness, special days to celebrate diversity and stringent code of conduct policies have made a difference in the way people speak and behave towards one another.
To me, the IWD 2023 theme means the social, economic, cultural and political advancement of women needs to be a whole community movement where everybody is buying in, and everybody is doing their bit to become more aware and to do better."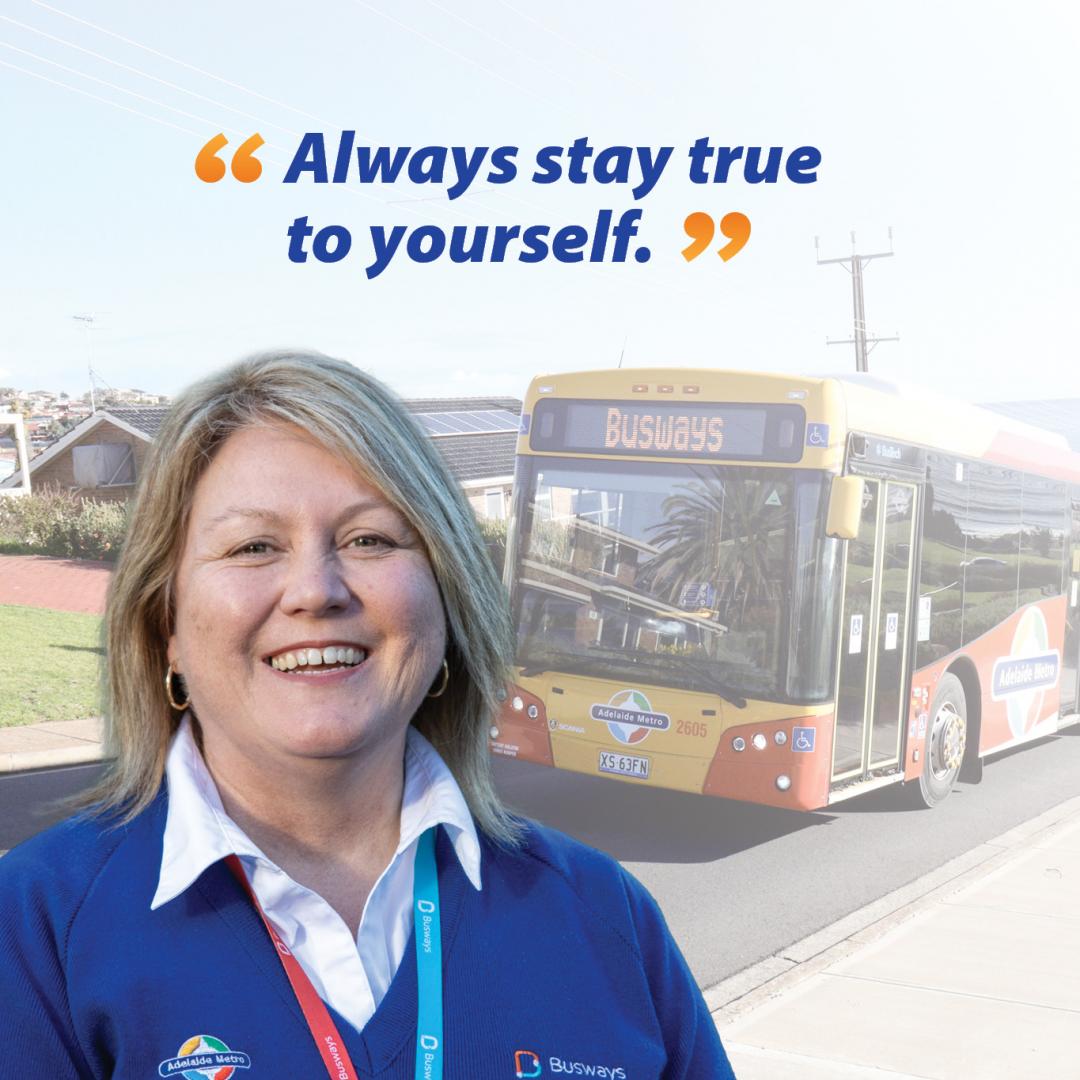 Juliana Meta, Service Delivery Manager, NSW North Coast
"At the young age of 21 I got my foot in the door as receptionist at Macksville depot working for King Brothers Bus Group. I was thrilled to get this gig, going above and beyond to get noticed. And that I did! Two years later, in 2002, I become the Customer Service and SSTS Officer. Thankful to retain my job when Busways took over the King Brothers Bus Group, I continued with the role for another year until I was promoted to the Operations Manager of the Macksville Depot at the age of 26.
The opportunities at Busways were flowing; I upgraded my license to medium rigid, I completed my Certificate in Transport Management, was heavily involved in the trial of BusBot automated bus in Coffs Harbour and I had complete support from management to succeed no matter the situation. Ten years later, I'm still ecstatic to be the North Coast Service Delivery Manager overseeing 11 depots and 320 staff from Heatherbrae to Yamba.
Increased female representation in marketing and recruitment material has had a positive impact on the industry. As more women find their courage to drive big vehicles, more women will work in the transport industry.
I have been in the industry for 23 years and I do not regret it one bit! Just get involved, don't be scared!
To me the theme of International Women's Day 2023 is all about recognising female achievements, and to put the word out that females can do anything!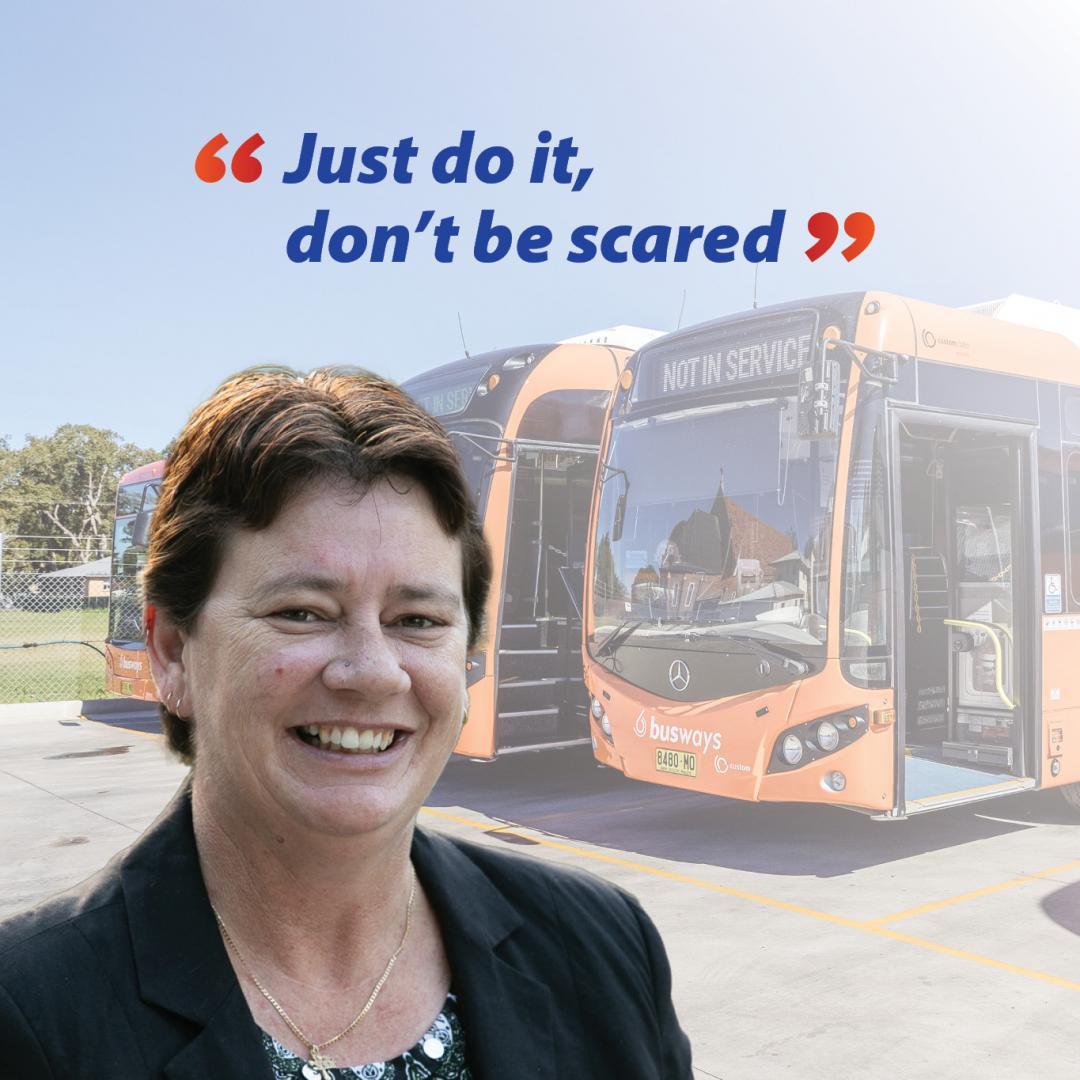 Kate Wallace, Service Delivery Manager, NSW Region 7
"I am the Service Delivery Manager for Busways North West, one of the largest regions in Sydney containing the largest bus depot in NSW overseeing 450 buses and over 900 employees operating 97,000 passenger journeys per month. I started my career in public transport at the age of 18 as a Clerical Trainee in 2001 and worked hard through the ranks to become Service Delivery Manager of GSBC7.
One of the biggest challenges I faced as a younger female when I first started working in the transport industry over 20-years ago was being taken seriously. Most drivers were male and much older than me. It took a lot of hard work to build relationships built on trust and respect.
Over the past five years there have been several positive equity-based developments within the bus industry. These include initiatives to increase the representation of women in the bus industry, creating gender-sensitive training programs, the introduction of inclusivity policies and practises. An increase in public awareness and advocacy for equity in the transport industry has helped a lot too.
My advice to women considering a career in bus driving or mechanics would be to go for it! These roles offer a great opportunity to work in an exciting and rewarding environment, and you can often find flexible hours to fit around other commitments. It's also important to remember that you don't need to have a lot of experience or qualifications to get started - Busways offers training programs and on-the-job experience, so don't let a lack of experience stop you from pursuing a career in this field.
To me, the theme of International Women's Day 2023: Embrace Equity means that we should strive to create an equitable society where everyone has the same rights and opportunities. It means creating a world that celebrates diversity and promotes inclusivity where all individuals are respected and valued."