Connect to Country Tours share stories of Dunghutti and Thunggutti culture
Starting today, Australia's National Reconciliation Week is a time to learn about our shared histories, cultures, and achievements and to explore how each of us can contribute to achieving reconciliation in Australia. Busways is pleased to share this recent story of Connect to Country tours for schoolteachers in Port Macquarie region, proudly supported by Busways.
Busways Kempsey depot operates bus services on Dunghutti and Thunggutti land and we pay our respects to their past, present and future Traditional Custodians and Elders.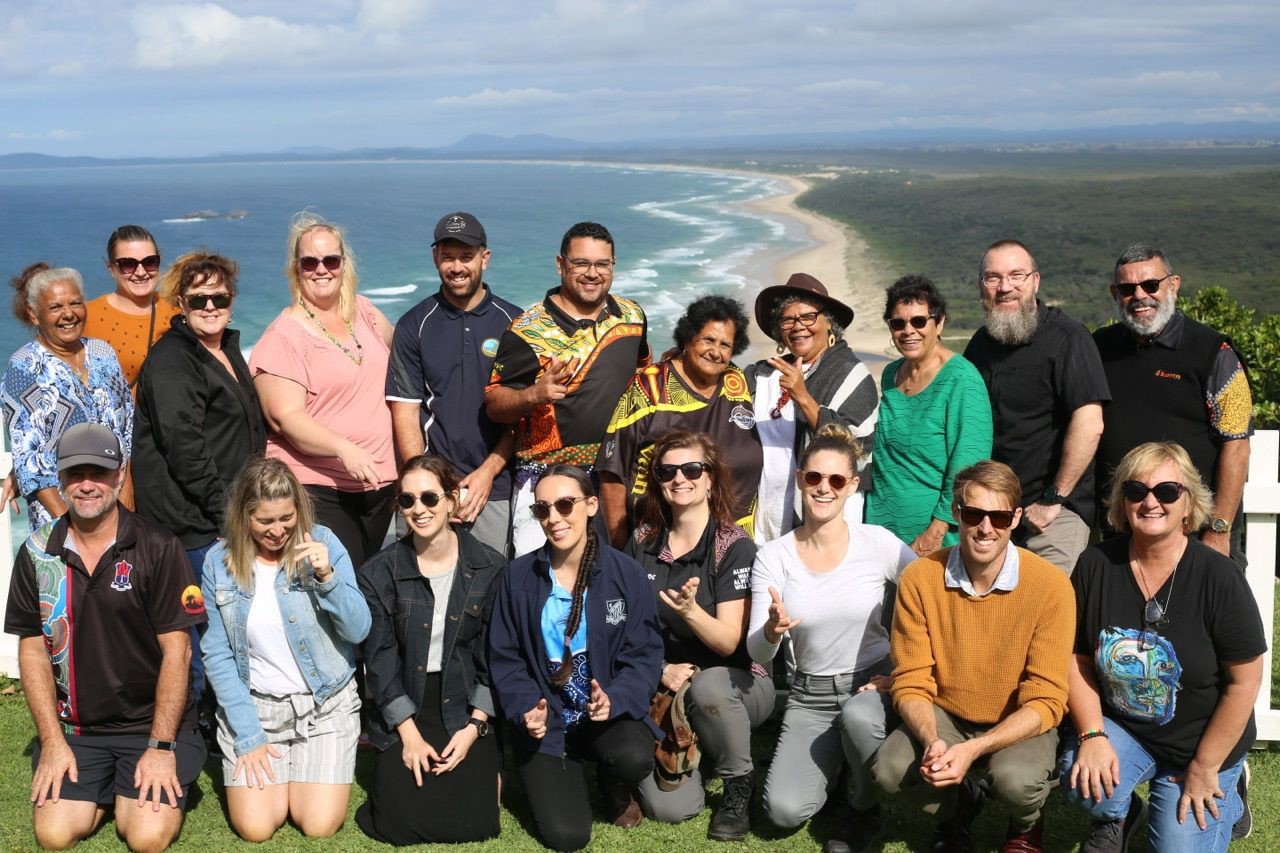 On Monday 16 May, Australian Aboriginal Busways bus driver Wayne Holten from Port Macquarie drove 13 local schoolteachers, as well as Aunty Helen and Aunty Caroline of Macleay Valley Local Aboriginal Education Consultative Group (Macleay Valley Local AEGG) on a Connecting to Country tour around the area. 
Hearing about historical aboriginal landmarks and learning about how the aunties grew up within their clans, provides the schoolteachers with insights into why Aboriginal youth may struggle to engage at school and helps equip teachers with cultural sensitivity and tools that Aboriginal children can connect with. 
First stop was Smoky Cape Lighthouse, a heritage-listed active lighthouse located on Smoky Cape, a headland in Arakoon, east of South West Rocks. The group was warmly greeted by local Dunghutti woman from South West Rocks Figtree Descendants Aboriginal Corporation.
She shared the importance of sea culture, noting "this place, where the river meets the sea, is Dunghutti Saltwater Country. Dunghutti Saltwater People have had a profound connection to Country for thousands of years. They live by the tides". 
Protection of local wildlife is of utmost importance in this area; the locals use an app to register the location of koala numbers and are thrilled by the rising numbers of koalas. 
The Dunghutti Saltwater People, Turtle Watch and Department of Fisheries work together to monitor and keep sea turtle eggs safe. Recently, their collaboration saved 80, mostly male eggs from being destroyed, by temporarily closing part of a road and beach access.  
Keen to bring culture back to country, knowing how to worm properly, spear mullets and catch pippies is a rite of passage for the Saltwater people, the tour group heard. It is in connecting to country that we learn to respect culture and the true meaning of connectedness – educating aboriginal children to keep the beach clean is important.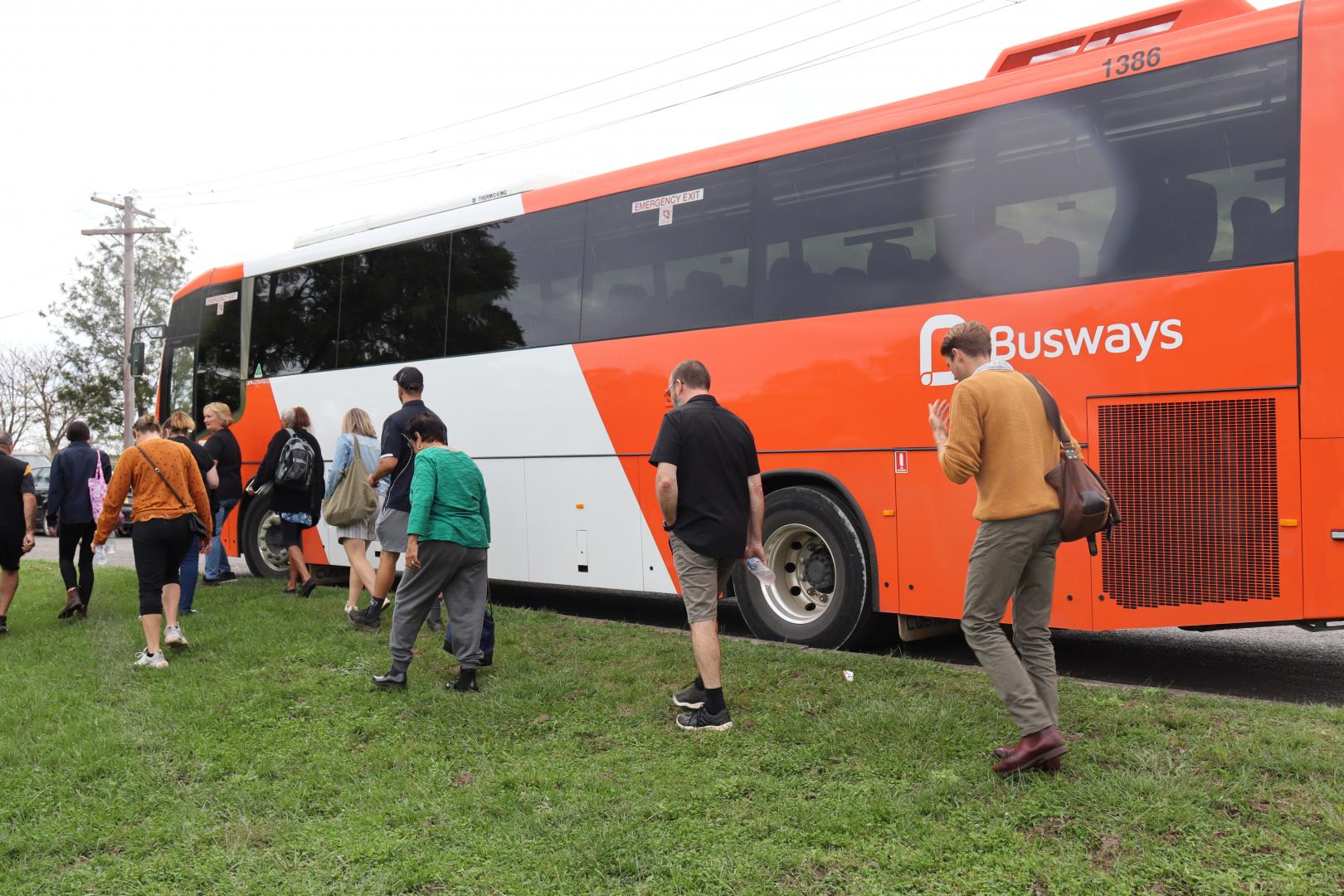 The bus then headed to Barrarr balayi in Bellbook, which is the Thunggutti name for the mountain seen to the west of Kempsey. While eating wallaby soup and freshly made damper bread, Aunty Ruth shared her deep concerns about mother nature being in pain. 
Her message was simple; if you take from her, you must replenish her. The fires from early 2019 killed wildlife and destroyed homes. The community is slowly rebuilding, and the fish, birds and echidnas are returning. 
Barrarr balayi has special spiritual significance to Thunggutti people.  Men and women have different walking paths on the mountain, and this is reinforced by parents telling their children where they can and can't go.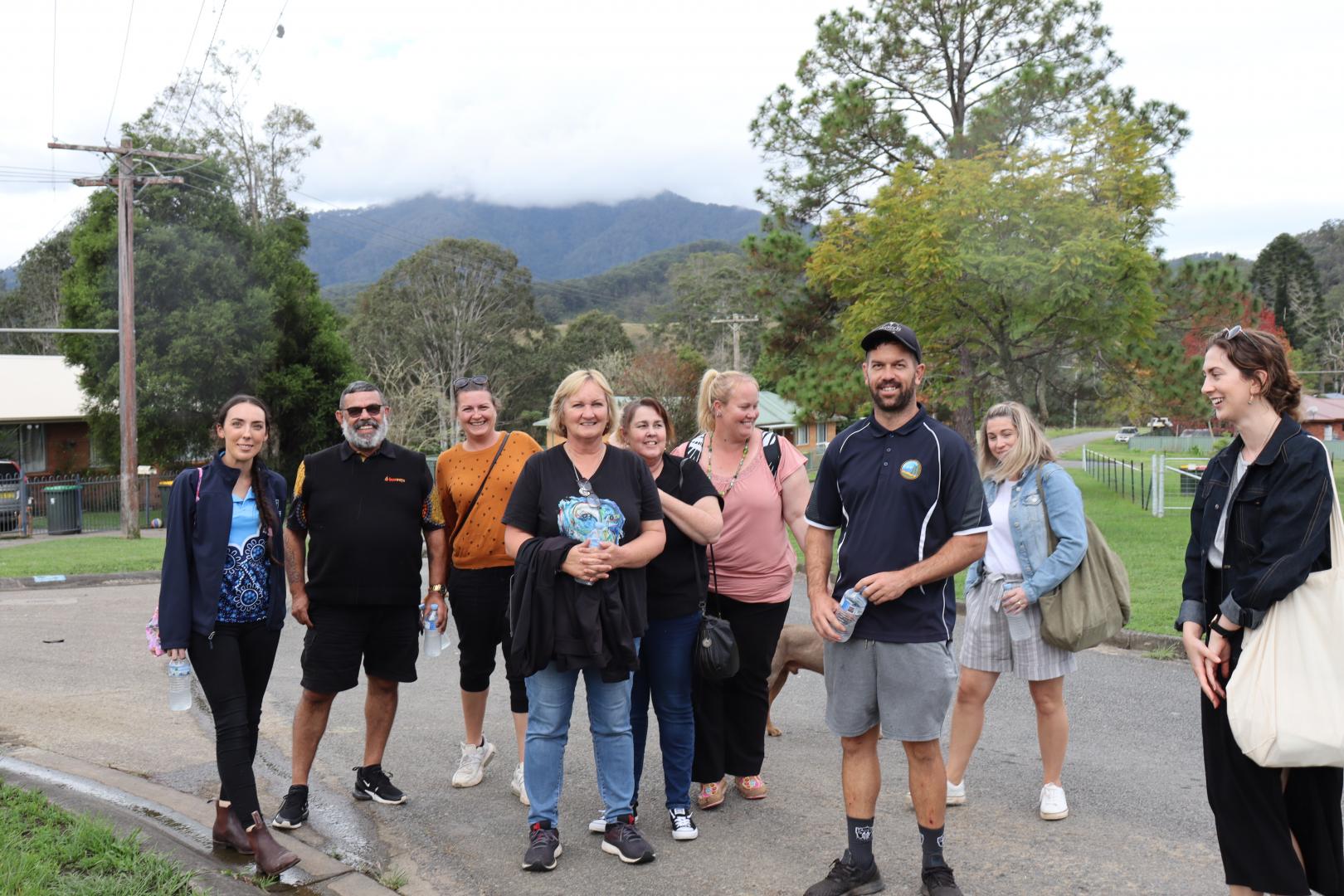 Lara Wasilewski, a teacher at Kempsey High School, who joined the tour, explains that "the tour was really amazing and very well-organised. Many Elders came to share stories and knowledge with us, so that we may be better educators for our kids. It's clear that the most effective way to engage our students is to work in collaboration with Connecting to Country, and I'm excited to be supporting that in my school."
Reconciliation Week is held from 27 May to 3 June. 
Macleay Valley Connect to Country tours are proudly supported by Busways with in-kind bus charter.