Busways supports National Road Safety Week
National Road Safety Week 2020 is November 15 to 22. As part of the initiative, started by the SARAH Group, we reminded road users to be vigilant when behind the wheel, especially around large vehicles like buses.
Busways drivers took the Pledge to 'drive so others survive'. With over 1300 bus drivers, Busways was on board with the national campaign as an opportunity to remind all drivers and other road users of the influence they have on our roads.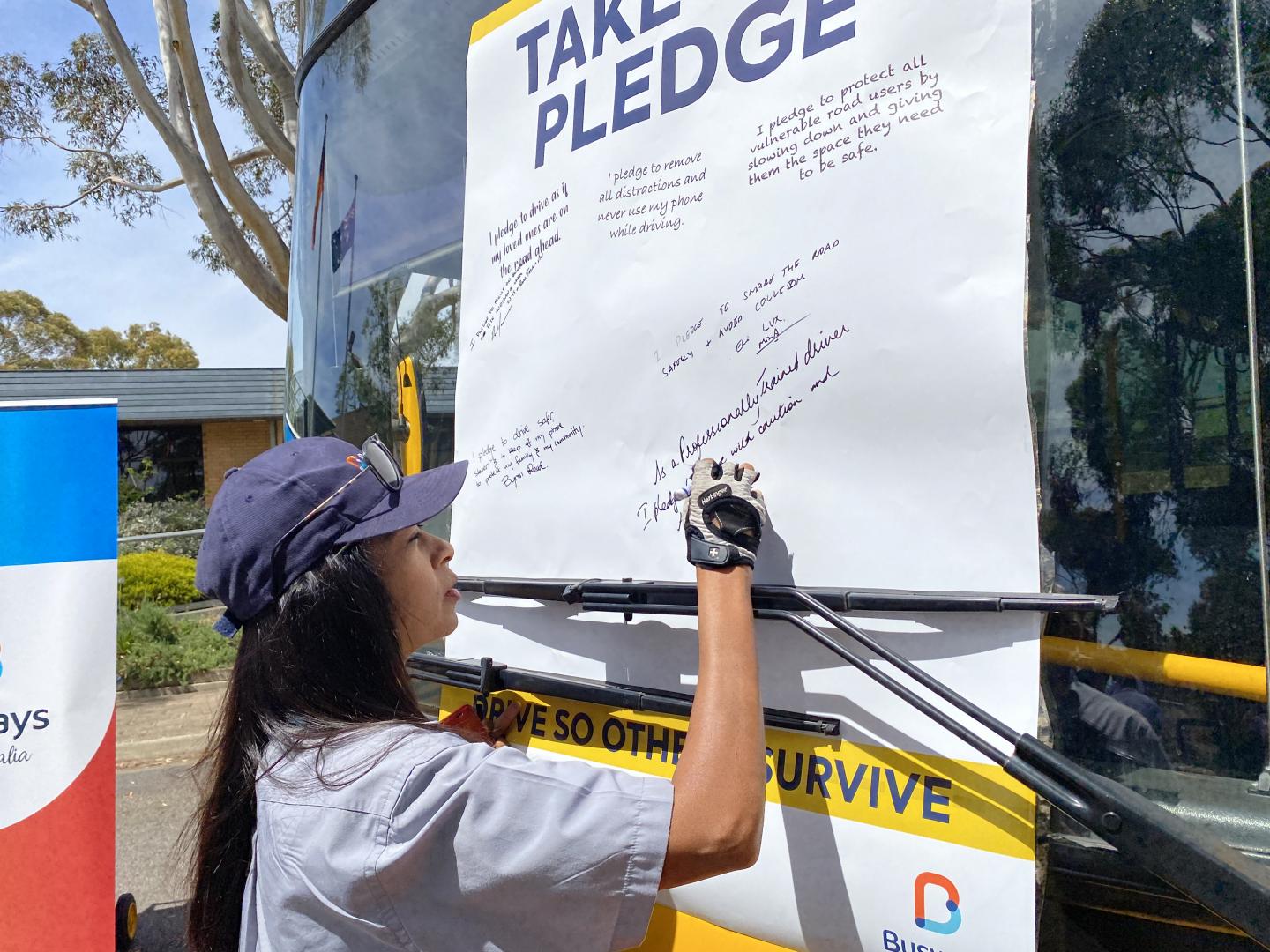 "Safety is always top priority for our workforce. While we hold responsibility ourselves, its important other road users remember that buses are large heavy vehicles that can't stop quickly. All road users, pedestrians and passengers have a part to play when it comes to road safety," Busways Managing Director Byron Rowe said.
"When incidents occur, the mental and physical toll it can have on bus drivers and the public can be colossal, depending on the severity of the incident. Education campaigns and programs such as National Road Safety Week and Busways' Driver Training Program are core to building our safety culture. The reality is that many road safety incidents are preventable if people pay attention on the road and respect road rules around heavy vehicles." Mr Rowe added.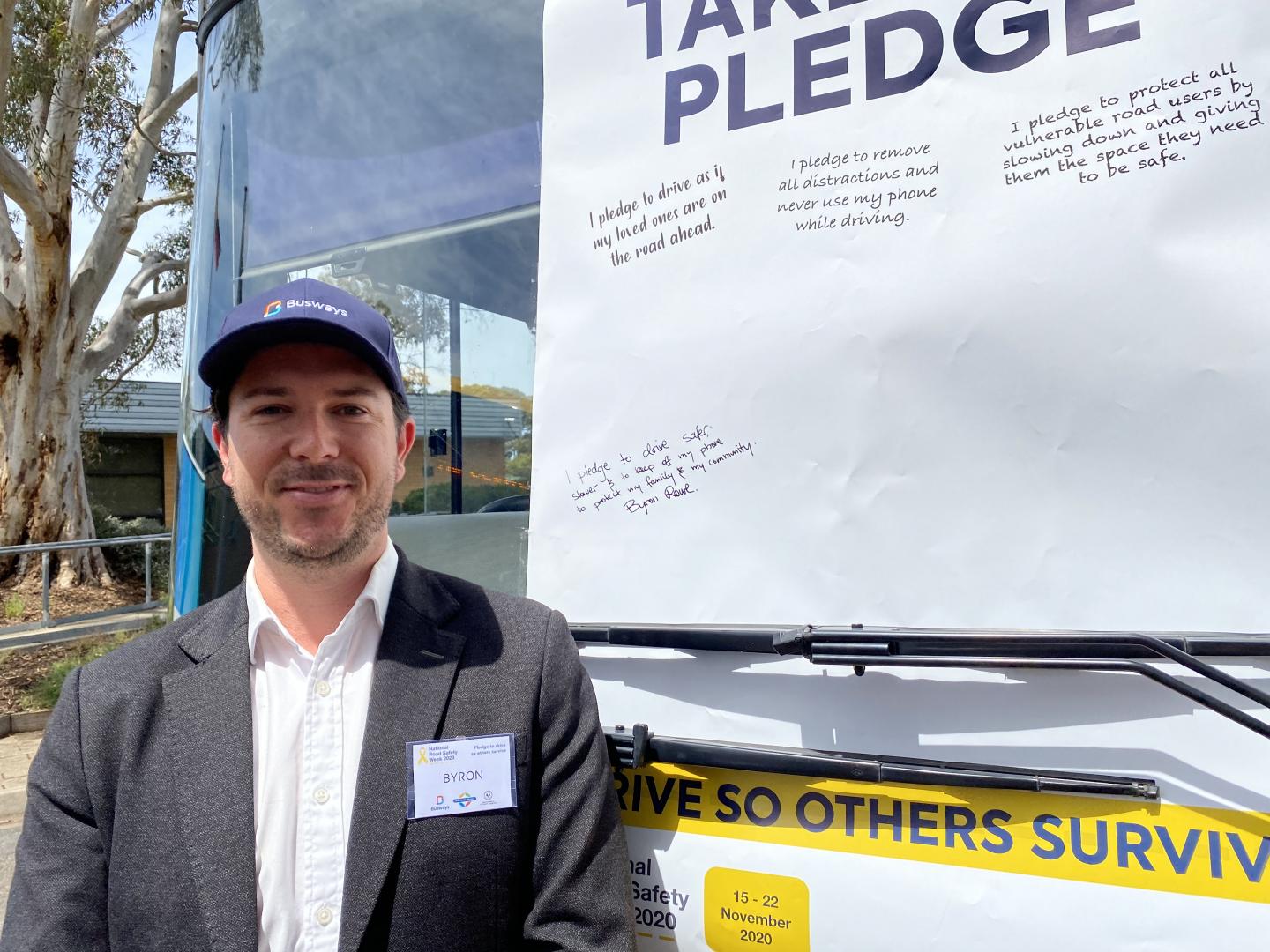 In the five years from 2015 to 2019, 34 people were killed and 295 seriously injured in heavy bus crashes across NSW.
Of the 34 people killed 13 were pedestrians, our most vulnerable road users. Eleven were drivers, six were passengers, three were motorcyclists and one was a pedal cyclist.
Most fatalities and serious injuries occurred in metropolitan areas where pedestrians make up nearly half of all lives lost in heavy bus crashes.
National Road Safety Week is an annual initiative highlighting the impact of road trauma and ways to reduce it. People can take the pledge 'drive so others survive' with daily themes reinforcing various important messages about safe driving.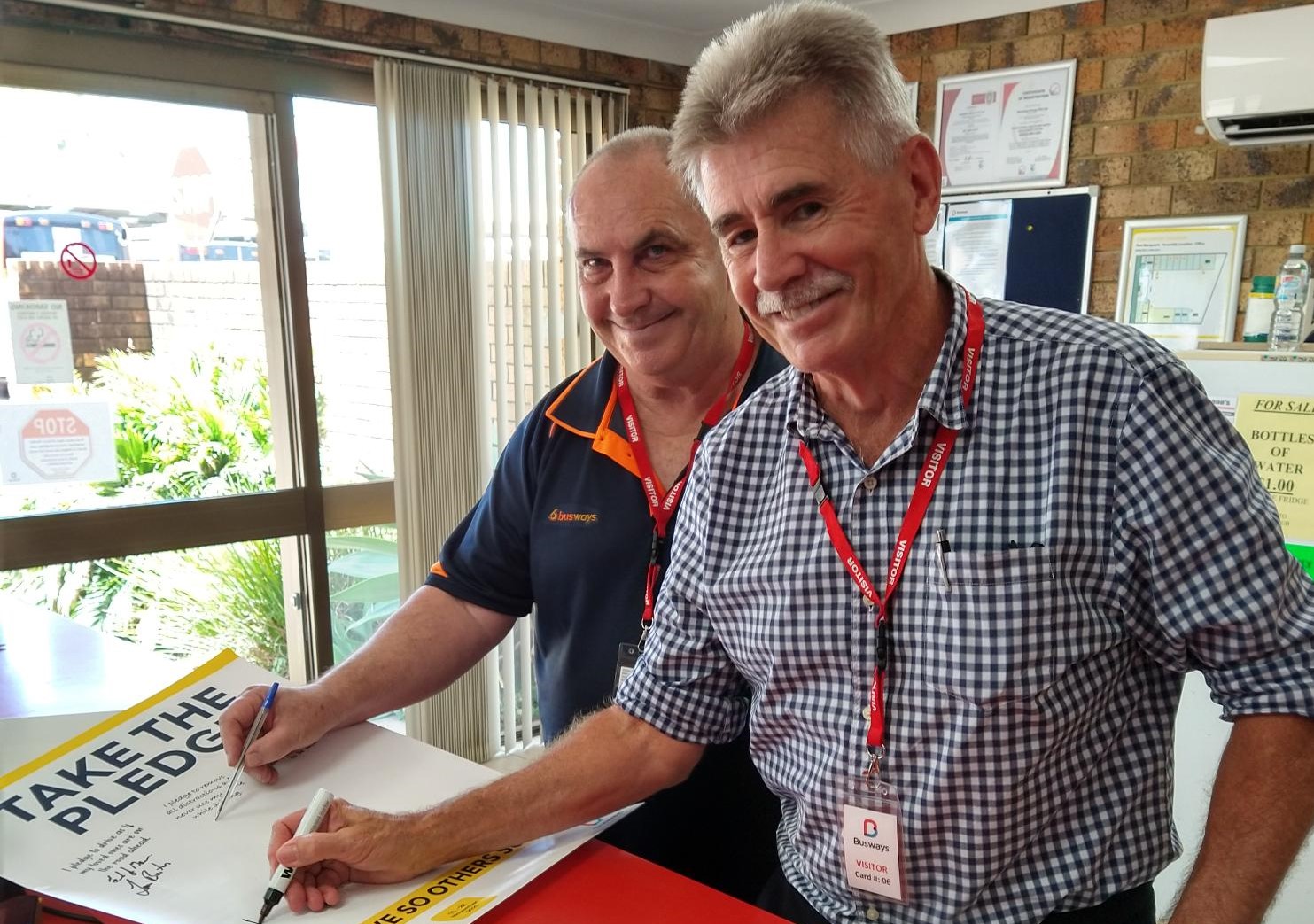 "By participating in this important campaign, we're encouraging our drivers to take the pledge and drive so others survive," Mr Rowe said.
"The National Road Safety Week message is simple: slow down, look out for others, make safe decisions so no one is injured or killed. This includes being safe around buses and not cutting in front of them as they are heavy vehicles that can't stop quickly. Motorists should also be aware of the flashing lights on the back of the bus, they alert them to when children might be crossing the road or when the bus is looking to pull away from the kerb," Mr Rowe added.
Top tips for being safe around buses
Leave a safe distance

– motorists should leave a safe distance between them and the bus. Buses take longer to stop so by cutting in front of it, the motorist minimises the distance between them and the bus.

Don't sit in the buses' blind spot

where they might not see you. Typical blind spots include along the entire passenger side of the vehicle; directly behind the vehicle; at the front of the vehicle; and beside the driver's door. All road users including cyclists, motorbike riders and pedestrians are reminded to be mindful of this.

Give buses plenty of room to move

– buses need room to turn corners or navigate other obstacles like roundabouts so do not overtake a turning vehicle.

Remember to slow down to 40km/h when bus lights flash

– flashing lights warn motorists that school children may be crossing the road or when they're trying to pull away from the kerb.

Motorists should always give way to a bus

where possible.
The daily themes for National Road Safety Week are:
| | | |
| --- | --- | --- |
| Date | Theme | Description |
| Sunday 15 November | Remember the 1200 | Today we pause at 12pm to remember the 1200 people who died on our roads last year |
| Monday 16 November | Take the Pledge, lead the way | Take the Pledge and lead the way by promising to drive so that you and others survive. |
| Tuesday 17 November | Safe driving to work | Support your employees to drive so others survive |
| Wednesday 18 November | Move over/slow down | Emergency services, roadside assist and roadside workers risk their lives every day to help us. When you see the flashing lights, move over and slow down to keep them safe. |
| Thursday 19 November | Protecting every life | It is not just people in cars who are victims to road trauma. Drive safely to protect every life along the road including pedestrians. |
| Friday 20 November | Shine a light | Turn your headlights on for road safety and protect your mates so everyone gets home safe. |
| Saturday 21 November | Cyclists and motorcyclists | Our cyclists and motorcyclists are our most vulnerable road users. Share the roads and give them the space they need. |
| Sunday 22 November | Arrive home safe for your loved ones | The greatest gift you can give your loved ones is to arrive home safely. |