Busways retains bus operations in rapidly expanding Western Sydney
Busways will continue to operate bus services in Western Sydney, one of the fastest growing regions in Sydney, after retaining the region's bus operations following a competitive open tender process.
Busways was awarded the new Greater Sydney Bus Contract 1 by the NSW Government today commencing in December 2023 for the next seven years.
It will see Busways transporting over 8 million passengers on nearly 1.1 million bus trips a year, operating over 350 buses at the Penrith, Blacktown and Mulgrave bus depots as well as continued delivery of the award-winning Cooee Busways On Demand service.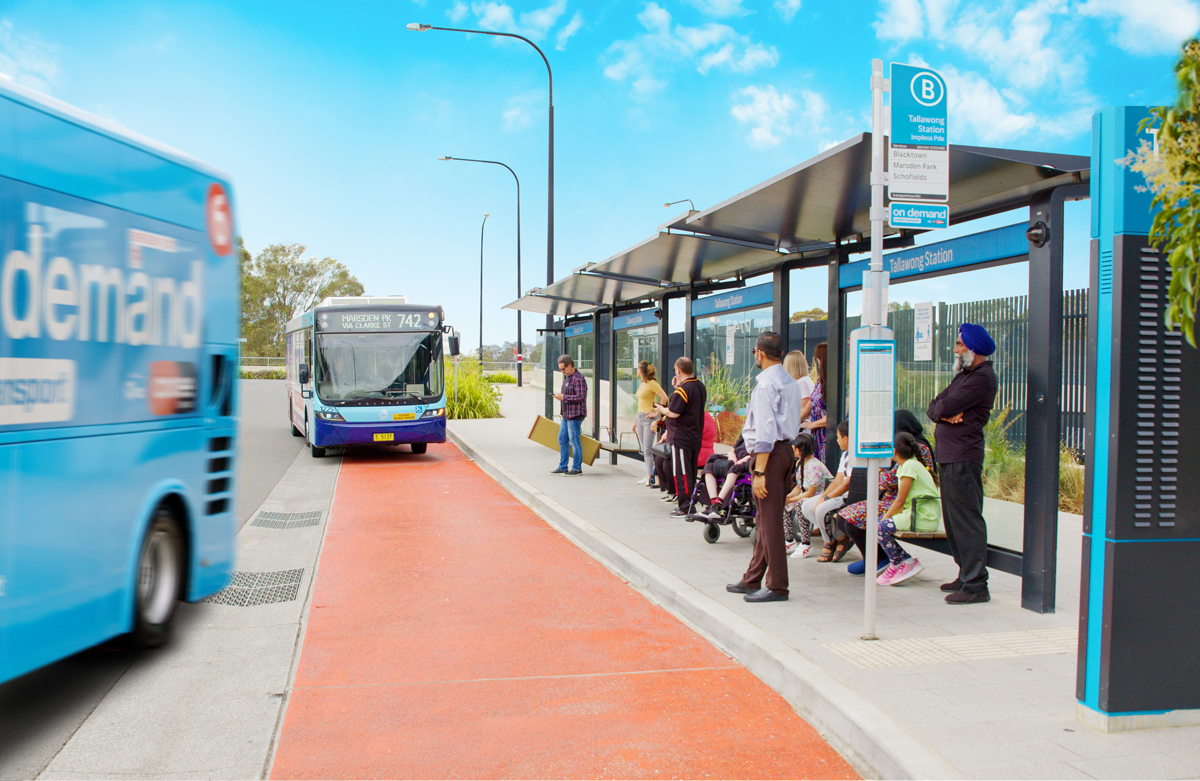 Busways Managing Director Byron Rowe said the decision recognises Busways' proven performance delivering high standards of customer experience, safety and service innovation.
"We appreciate the NSW Government backing an Australian operator and are thrilled that 80 years after we first started running passenger transport services in Blacktown in 1942, we can continue to serve customers in our Western Sydney heartland.
Since 2013, Busways has been operating all bus services in Region 1.
"In the last 10 years we've invested heavily in the Western Sydney network, with a substantial capital works program including two brand new state-of-the-art smart depots at Penrith and Mulgrave, installation of electrical charging infrastructure to support the roll-out of zero emissions buses (ZEB), fleet improvements and 12 ZEBs into service in Penrith, among many other improvements.
"Partnering with Transport for NSW, we've also improved customer experience by introducing nearly 40 timetable improvements since 2013 and establishing Sydney's most popular On Demand bus service in The Ponds in 2019.
"Under Busways management, overall customer satisfaction with the bus network has increased by 20% over 10 years to 94% in 2022 and patronage grew by 36%, outpacing population growth.
For the next seven years, Mr Rowe said Busways will focus on delivering world-class bus passenger services to the Western Sydney community.
"We'll continue to invest in the region and focus on getting all the little things right that add up to a better experience for customers on the integrated transport network. 
"We'll also continue to introduce efficiencies and new technologies throughout the region, including the rollout of zero emissions buses and supporting implementation of the Transport for NSW Future Transport vision.
"It is an exciting time to be serving the Western Sydney community.  Western Sydney has grown into Sydney's second major hub, and that evolution will continue over the life of the Contract with further residential and commercial expansion and major infrastructure works, such as Western Sydney Airport and the Aerotropolis.
"We look forward to continuing our highly effective and positive working relationship with the NSW Government to deliver customer value and introduce innovations that help more people to easily, quickly and safely use public transport."
"We are a passionate and energised team backed by a solid and respected track record.  We're a unique Australian story. We started running one passenger service in 1942 driven by the belief that people need great public transport. Almost eight decades later we're still passionate and committed to providing a valued bus service that can be relied on." Mr Rowe added.