Busways' Gosford depot goes solar ahead of World Environment Day on 5 June 2020
Busways is now powering its Kincumber bus depot on the NSW Central Coast with renewable energy to further reduce its carbon footprint and deliver a clean, sustainable future.
The new 99.6kw solar system installed across the depot's workshop roof means that on average 90 percent of the depot's power comes from the sun. 
"On sunny days we are running the depot 100 percent emissions free for over 10 hours!" Busways' sustainable projects lead Tim Reid said. "We've also replaced all old lighting at the depot with LED, reducing use of electricity by 20 percent."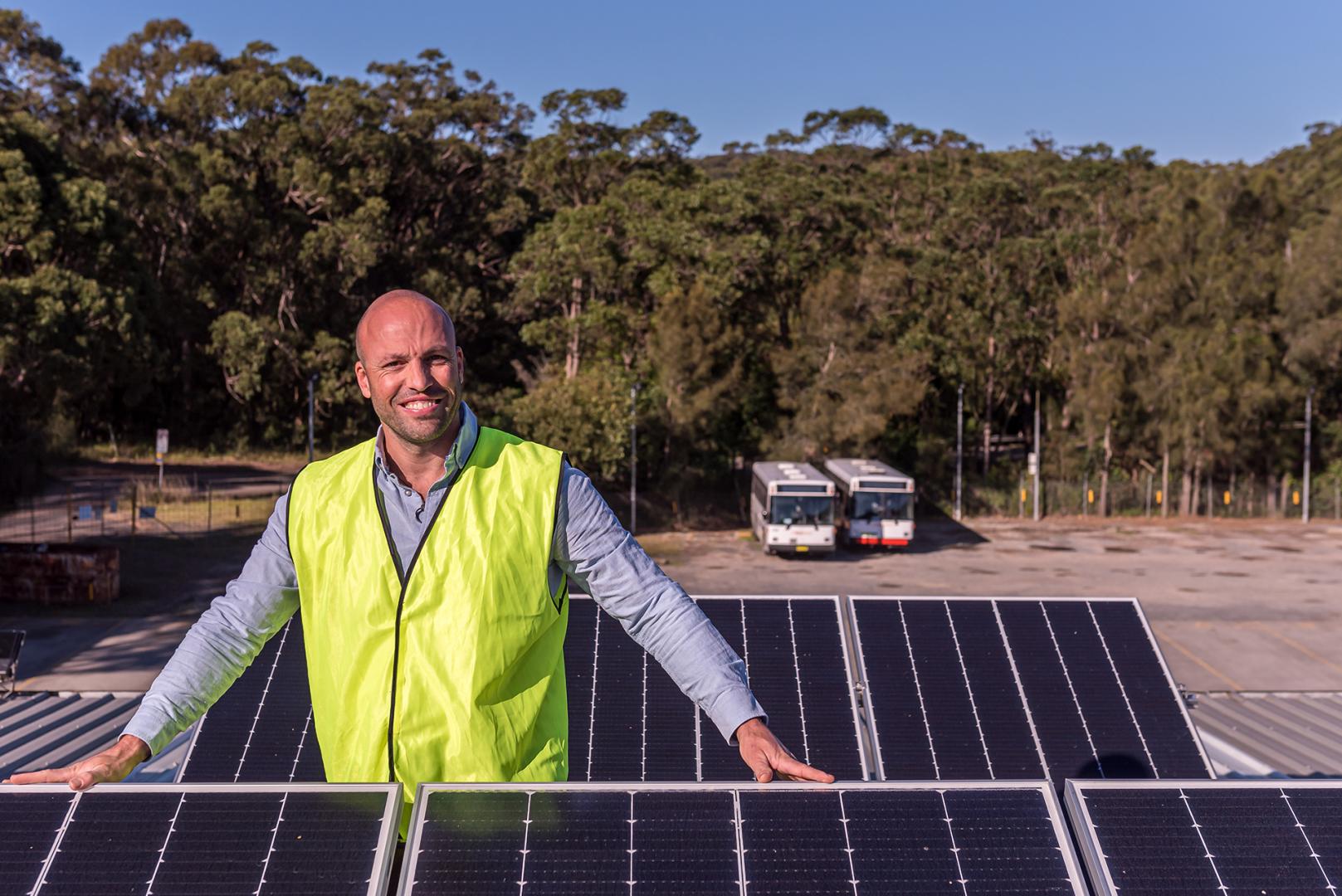 The $160,000 solar system is expected to produce over 150 megawatts of electricity annually – equivalent to powering 40 Central Coast homes, or the annual carbon emissions generated by 47,512 litres of petrol or saved by planting 2860 trees.
Busways' Managing Director Byron Rowe said Busways is constantly working to provide a more sustainable public transport network.
"We're proud to be making this announcement ahead of World Environment Day 2020. This year, we will be introducing the first electric buses into our fleet as part of the NSW Government's move towards a zero-emissions bus fleet, among other projects in our pipeline to further reduce our environmental footprint," he said.
Mr Rowe said that as a bus company with 16 depots and a fleet of over 800 in NSW – and more coming with Busways' new Adelaide Metro contract starting in July – that it's important to play a part in reducing emissions where possible.
The new installation at the Gosford depot follows the successful installation of solar power at Busways' largest depot in Penrith in 2019 that has seen significant reductions in greenhouse gas emissions.
Busways plans to install solar panels at other depots over the next few years.