Busways gets ahead of National Heavy Vehicle Regulator Changes with brake tester upgrades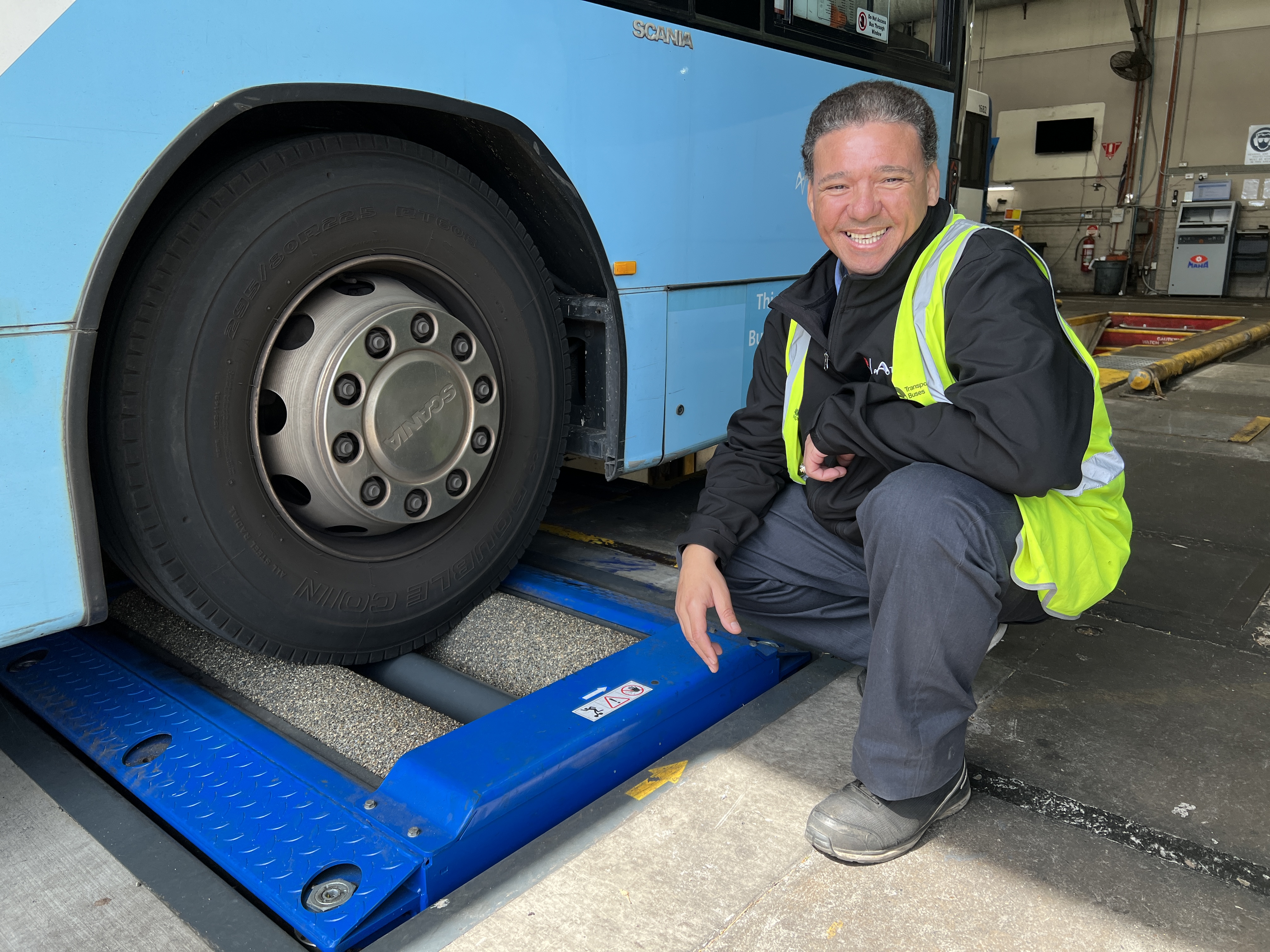 Busways is upgrading its brake testing systems across NSW and in Adelaide to not only improve safety for our passengers but increase the efficiency of our depot workshops.
Busways Chief Operating Officer Chris Wolf said the upgrades see Busways getting ahead of upcoming changes to the National Heavy Vehicle Regulator (NHVR) testing requirements coming into effect in 2023.
"We are upgrading or replacing our brake testing technology across all our regions, with upgrades to our brake testing systems on the NSW North Coast, North Shore and West and Western Sydney depots already making a difference to safety and efficiency," Mr Wolf said.
"On the Central Coast we are currently installing the latest MAHA machine at Wyong Depot, while at Gosford will soon get a brand new Saxon brake roller tester, and another new in-ground system will go in at Adelaide's Seaford Depot," he said.
Busways was the first bus operator to install brake roller testers in its NSW depots in the 1990s long before they were standard, and we were also the first bus service provider in Adelaide to install an in-ground brake tester at the Lonsdale Depot.
The upgraded systems allow workshop staff to operate the tester remotely via an iPad, improving efficiency through ease of use and reduced time to conduct the testing.
Here's what Willoughby Depot Workshops Manager Robert Hamilton had to say about the new technology.