Busways delivers different kind of service for students during COVID-19 lockdown
Busways drivers are delivering a different kind of service during the state-wide lockdown, ensuring students on the North Coast of NSW keep their studies up while learning from home. 
The initiative by Busways, working with Transport for NSW, the NSW Department of Education, Catholic and Independent Schools, enables "learning from home" materials to be delivered from local schools to students, especially those in remote and isolated locations. 
Assistant Service Delivery Manager from Busways Mark Lawrence said, "We thank the principal of Wauchope High School for bringing us this idea. We want to do our bit to help the community, and this is a service that we are well-equipped to deliver - just transporting lessons instead of students! 
"We are so pleased to work with the Department of Education and local schools to come up with this solution where parents and students only need to meet the bus at their regular stop, as they would do for the afternoon school bus," Mr Lawrence continued.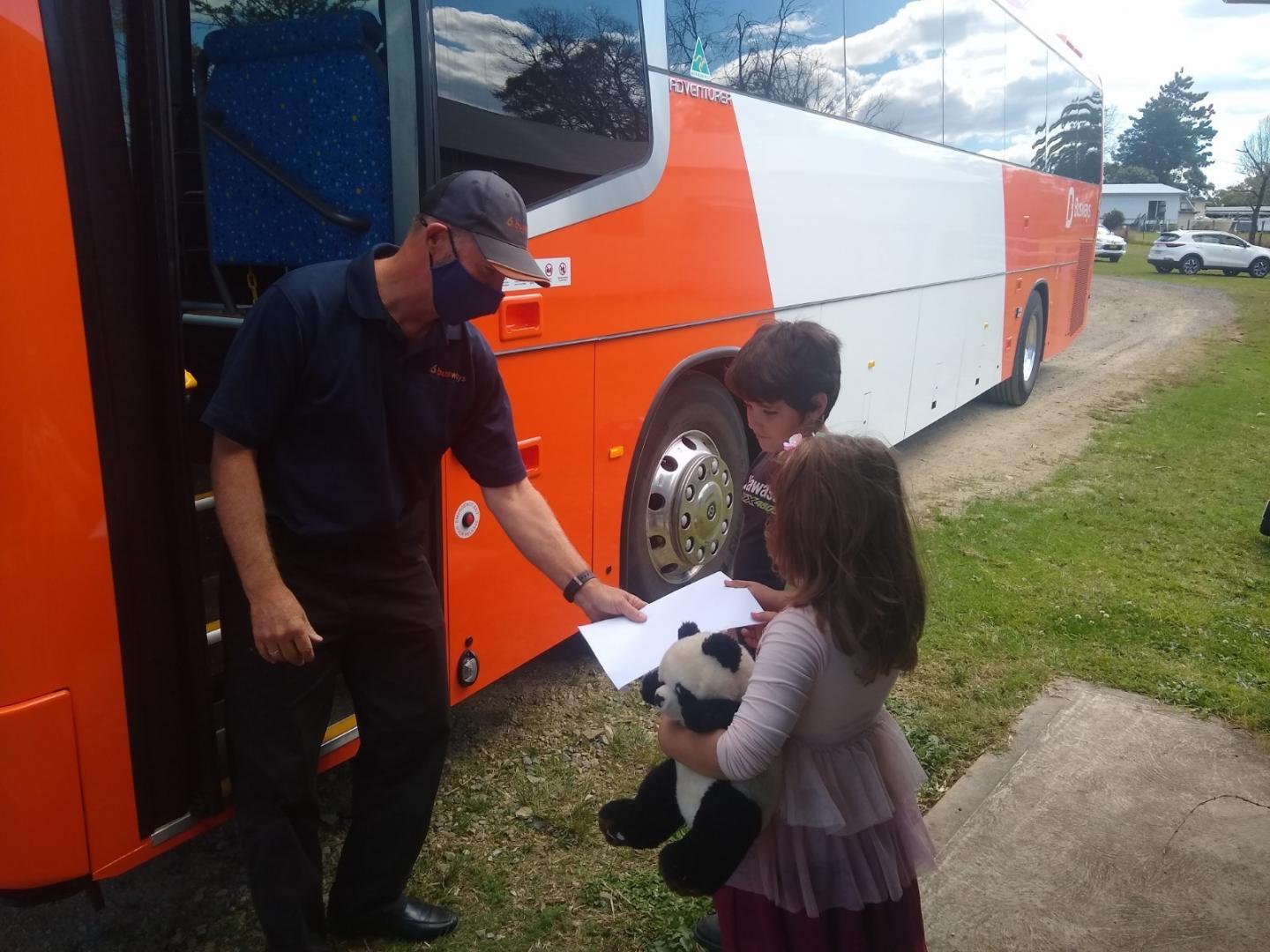 Designed to help around 21,000 eligible school students with their study needs during COVID-19 restrictions, the initiative has been applauded by schools, parents, and Transport for NSW. 
Rollands Plains Upper Public School Relieving Principal, Katie Smith, said "We have had a number of families who have opted for paper-based home learning during lockdown. This initiative has allowed the regular and efficient delivery of these learning packs to families while minimising movement around our community."  
"Each week, for the duration of lockdown, our local school buses collect learning packs from the school and deliver to our students on the morning bus run," Ms Smith continued. 
The study packs are addressed to individual students and can be picked up by parents and students at their local school bus stops. 
Several schools between Laurieton and Yamba will be participating in the initiative. 
Schools wanting to participate or seek more information are encouraged to contact Busways on 1300 692 929 or via infoline@busways.com.au.