Busways charging ahead with world first order of Custom Denning electric buses
 Busways is the first bus operator worldwide to purchase new electric buses from NSW bus manufacturer Custom Denning.
The first locally manufactured electric buses will roll out in Western Sydney - Busways' operating region - later this year, as the NSW Government charges ahead with its plan to electrify the bus fleet by 2030.
"As an Australian bus operator, we are proud to be the first to order the Element electric bus, with six of these Aussie-built buses to soon be on the roads, transporting our customers in Western Sydney," Busways Managing Director Byron Rowe said.
"Our new electric buses will be powered by an innovative approach to charging solutions at our Penrith depot. Working with the NSW government and suppliers to solve the charging infrastructure puzzle with a sustainable approach that can be replicated across NSW is a key part of our journey to deliver a fully electric fleet."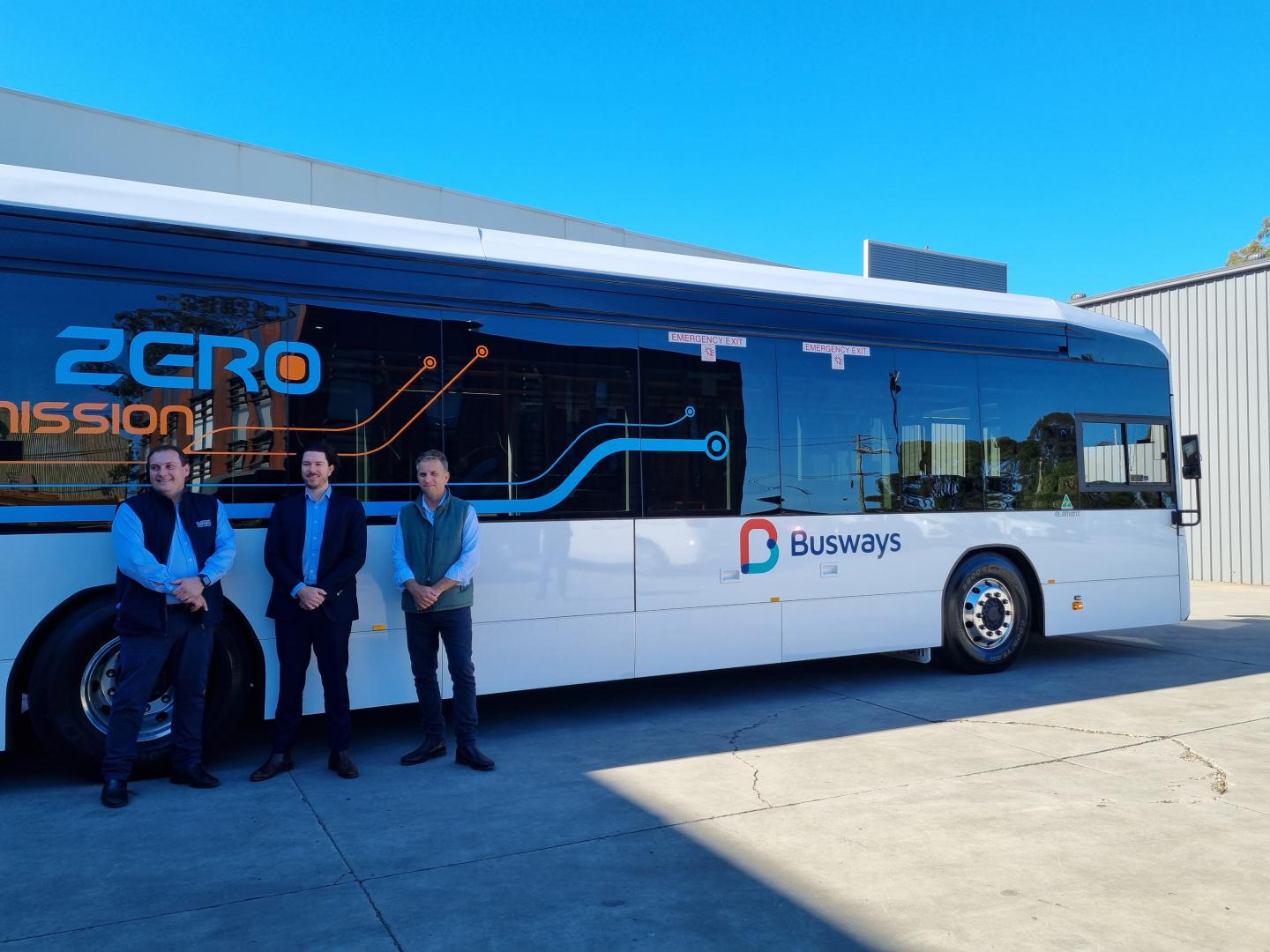 Busways has had a long and positive relationship with Custom Denning with the company's first purchase made in 1955.
Minister for Transport and Roads Andrew Constance said the Element electric bus, built by Custom Denning, will be the first electric bus entirely manufactured in NSW.
"We are another step closer to creating a greener, cleaner and healthier future for the people of NSW, thanks to Custom Denning manufacturing electric buses at its factory in St Marys," Mr Constance said.
"Custom's Element electric bus has undergone a thorough assessment and I am excited to see it now included on a list of electric buses available to Transport for NSW's bus operators."
"Busways has already placed an order for six new electric buses from Custom, and I look forward to many more local bus companies taking up the opportunity to support local manufacturing and local jobs."
The Element electric bus will be able to operate for around 22 hours on a single four-hour charge, and are cheaper to maintain and operate than their diesel counterparts.
Busways' six electric buses will become part of the fleet later this year.