Busways Celebrates Thank Your Cleaner Day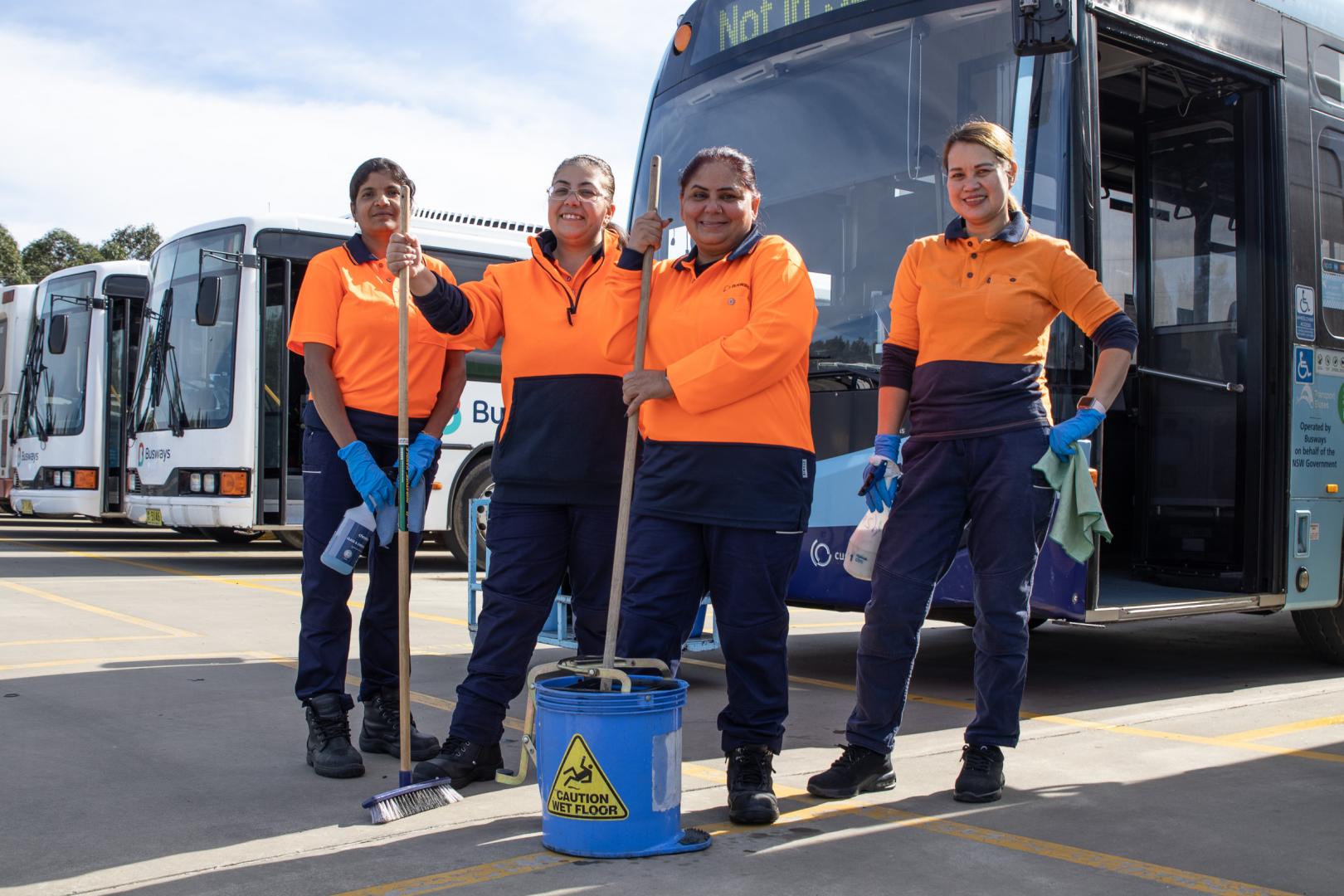 In a world that never sleeps, it's the unseen heroes who ensure our daily commutes remain safe, clean and comfortable. Busways celebrates "Thank Your Cleaner Day" today, paying tribute to our amazing cleaning team who play a pivotal role in maintaining the quality and hygiene in the Busways' fleet everyday.
Behind the scenes, every day over 130 enthusiastic and hard-working Busways cleaners are onsite to ensure our fleet is ready to go for the next shift.
Daily they sweep, scrub, wash, wipe and cleanse over 1,300 buses to an impressive standard to make your journey more comfortable.
Busways Chief Operating Officer Chris Wolf said Busways recognises the critical work of our cleaning professionals. 
"Thank Your Cleaner Day is a prompt to recognise the tireless dedication of our cleaning team all year round," said Mr Wolf.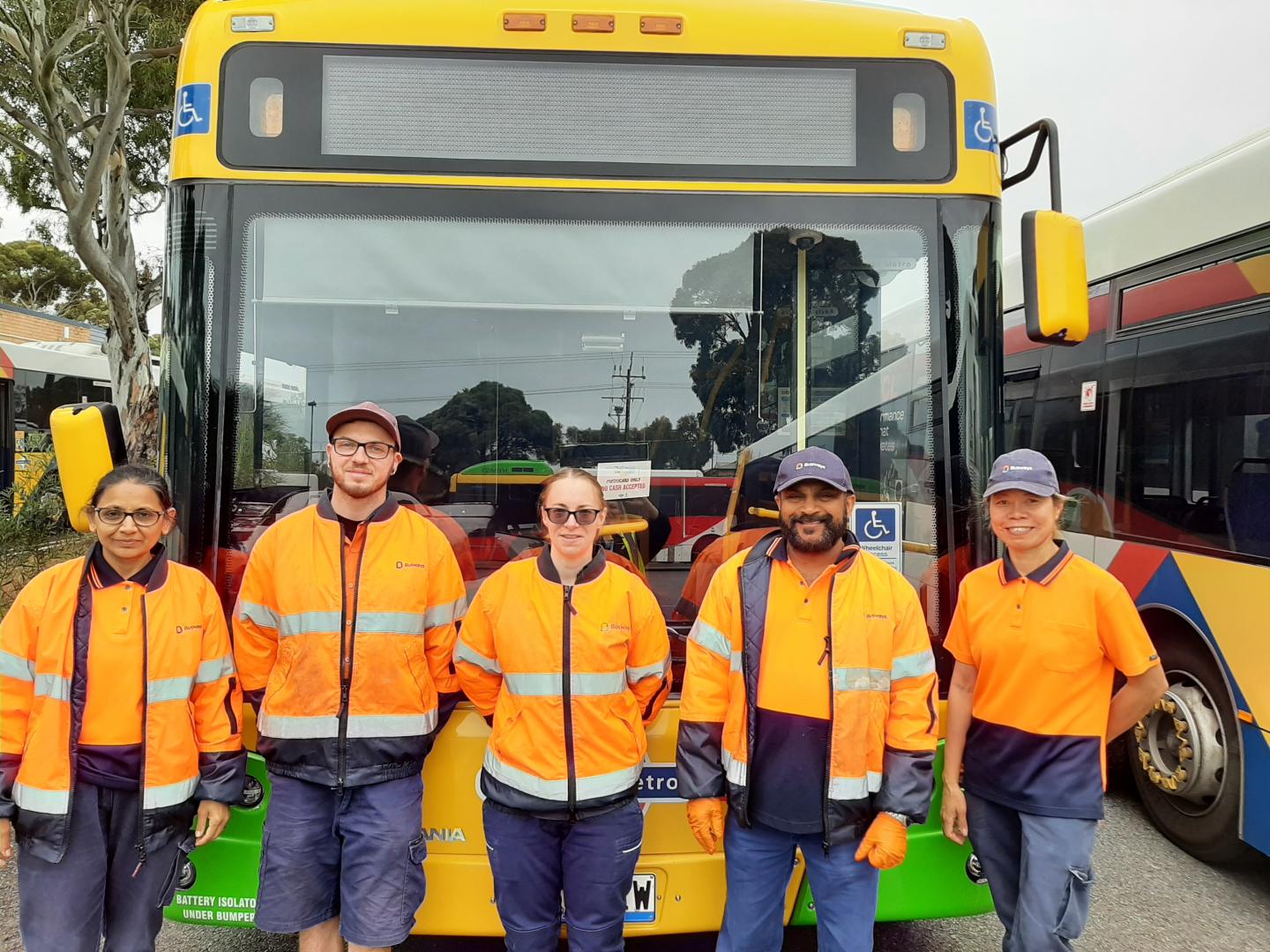 In showing appreciation for these unsung heroes, Busways emphasises the value of their contributions that make the world a cleaner and more comfortable place.
Last year Busways introduced 100% non-toxic, water-based cleaning products into the daily operations of the Busways cleaning team. These products are characterised by their biodegradability qualities and are GECA (Good Environmental Choice Australia) certified from the Ecolabel program.
These eco-friendly cleaning solutions improve the workplace health and safety for our cleaning maintenance team as they are used in the cleaning of bus interiors and depots as well as in our bus washes and for hand hygiene. This holistic approach ensures the well-being and safety of our workers while delivering highly effective cleaning solutions.
Busways would like to thank all our hard-working cleaners who have seen us through the height of the Covid pandemic and continue to go above and beyond in keeping our buses clean and sanitary for all our passengers.
Take part in Thank Your Cleaner Day and say, "Thank You!" to all those responsible for keeping your public transport and workplaces clean.