Be Bus Aware this Bus Safety Week 2023!

Busways is urging everyone to stay safe and be alert on and around buses as Bus Safety Week kicked off for the eighth annual Bus Safety Week.
With almost 1,350 buses operated by Busways in 2023, Bus Safety Week aims to improve the safety of pedestrians, riders, passengers, and drivers, helping to reduce injuries and lives lost on NSW roads.
Transport For NSW Deputy Secretary Safety, Environment and Regulation, Tara McCarthy said it is important everyone works together to keep safe on our roads. 
"Compared to a car, buses require more time to stop, when travelling at 80km/h, it takes a bus about 30 metres further than a car to come to a complete stop, so please remember to give them plenty of space," Ms McCarthy said.
"Motorists and pedestrians should remember that taking risks around buses not only puts your safety at risk, but can also impact a bus full of people, who may be injured if the bus needs to brake harshly to avoid a collision."
"Passengers also have an important role to play in keeping safe, and should remember to hold on to the rail when getting on or off the bus and if standing, don't move around the bus when it's moving."
Ms McCarthy reminded everyone to take extra care when walking to the bus and to ensure they allow plenty of time to get to the bus stop
"Don't rush for the bus - everyone should remember when walking on or near the road, always stay alert and follow signs and signals. If disembarking from a bus, wait for the bus to go then find a safe place to cross the road."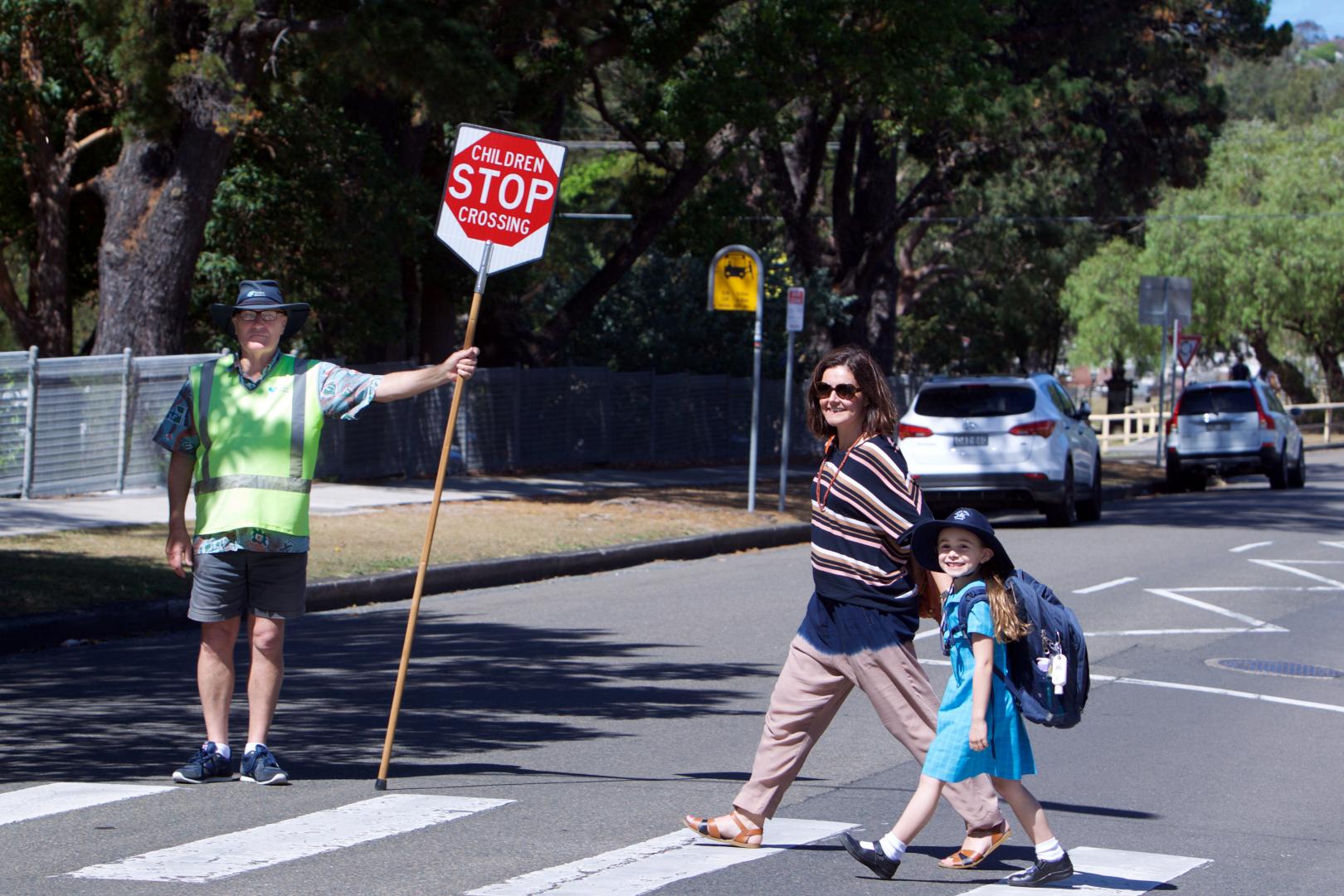 Bus Safety Week is also a time to remind drivers to keep safe distances from school buses and to slow down to 40km when they see the flashing lights, as it means children are getting on or off the bus and could move out onto the road from a buses' blind spots.
Busways Steven Hawkins, Head of NSW Service Delivery, said the public need to remember that buses are big, heavy vehicles that can't stop quickly.
"It's important for motorists not to cut in front of a bus and ensure you give way to them if they're merging into traffic," Steven said. It's also vital that pedestrians to be alert and watch out for buses and passengers travelling on the bus hold on while the bus is moving."
"Unfortunately, in the last 12 months there were over 170 avoidable safety incidents around buses in Western Sydney*," he said. "Penrith has 24 per cent of these incidents with the highest causes being passengers not holding on while travelling, heavy braking on the bus due to a car cutting in front of the bus, and passengers tripping while getting on or off the bus."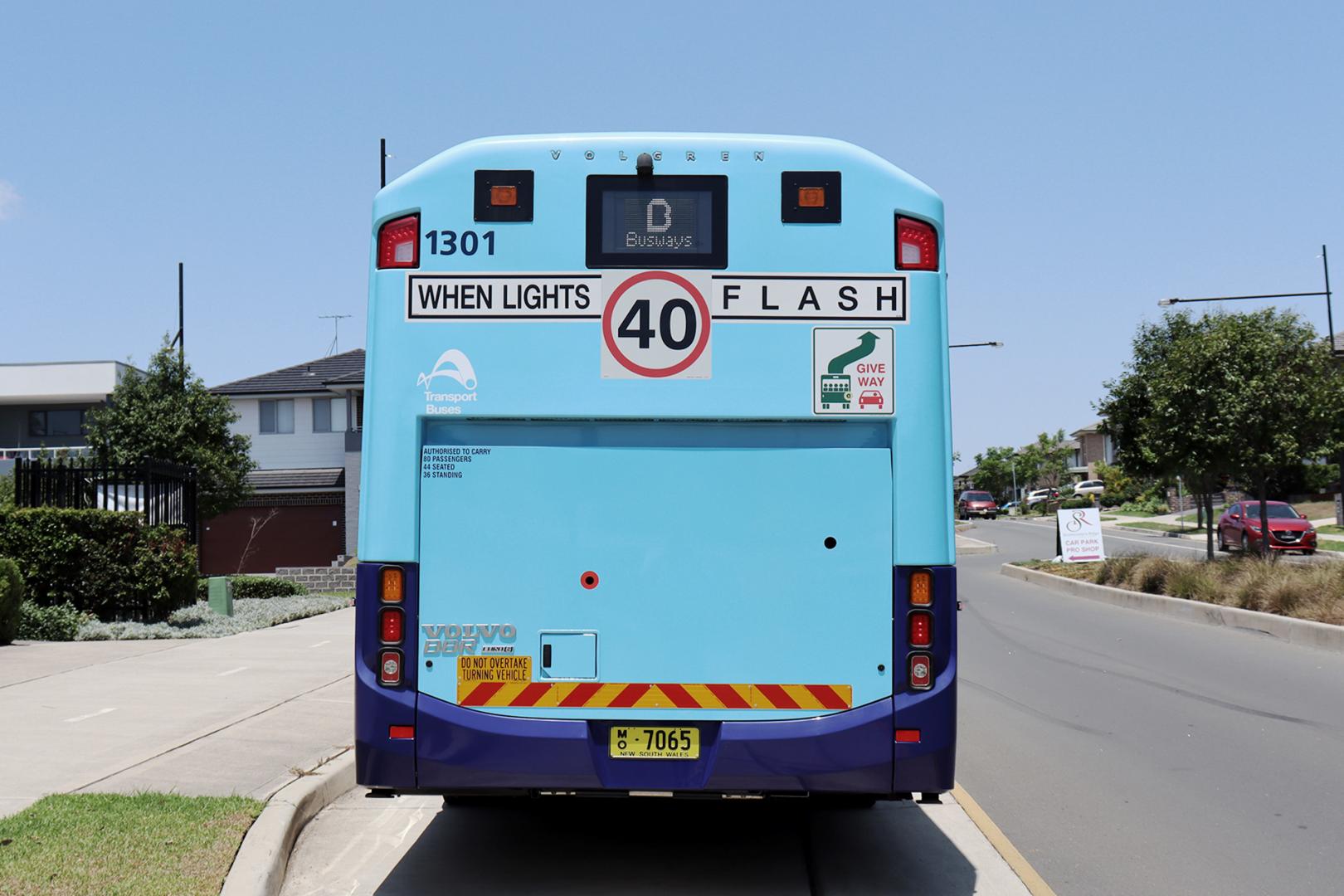 "We all have a part to play in bus safety, and Busways encourages all road users to Be Bus Aware and act safely so everyone can get home to their loved ones."
The eighth annual Bus Safety Week runs from 20 to 26 February.
Visit Busways and Lane Cove Council Information Stall at Lane Cove Plaza on Thursday 23 February 2023.
To follow Bus Safety Week visit NSW Road Safety on Facebook www.facebook.com/nswroadsafety or the Be Bus Aware website www.bebusaware.com.au