Half a million riders enjoy Western Sydney's award-winning on demand public transport service
The Cooee Busways on demand service in Western Sydney is celebrating a significant milestone, carrying its 500,000th passenger in Western Sydney.
Launched in May 2019 by Busways and Transport for NSW, the innovative service was designed as point-to-hub transport around the new Sydney Metro West rail service and the existing rail stations and quickly became the fastest growing on demand service worldwide.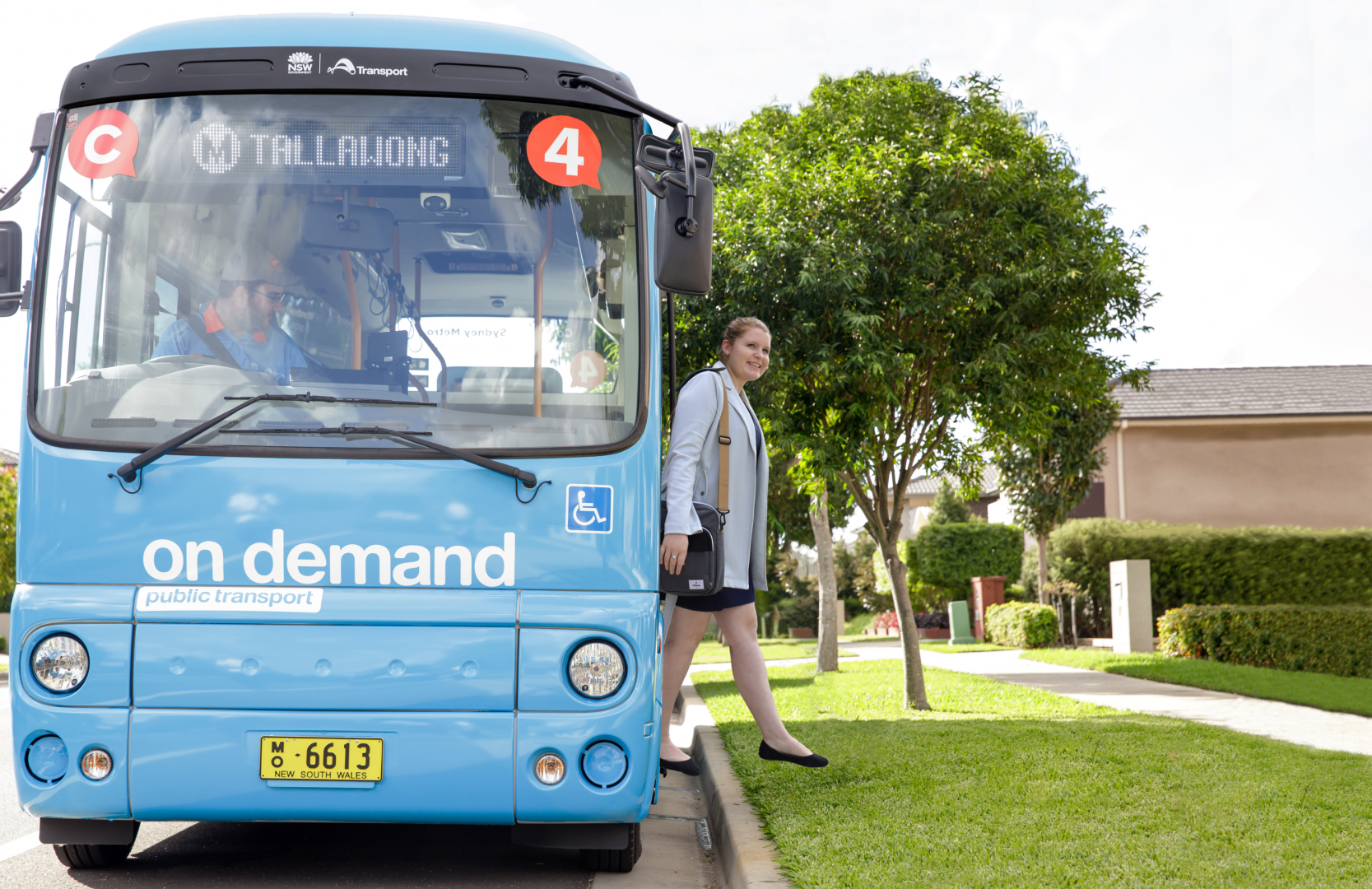 It uses a sophisticated app powered by Via, the world's leading provider and developer of on-demand public mobility solutions.
For four years, the popular On-Demand service has been served as an affordable, convenient, and reliable transportation option for residents of The Ponds, Schofields and Kellyville Ridge regions.
It was the first in the world to integrate regular route selection into the on demand options and has been expanded twice to include shopping centre and rail hubs as well as a broader pick up area based on customer demand.
Regular customer Natasha took over 90 trips in the last three months and gives Cooee Busways a five-star rating.
"I was very impressed using the Cooee Busways service from day one to now. It has been an incredible service for the public and a great experience that I am grateful for – thank you to the friendly Cooee Busways team for their amazing work."
Donna Frith, Busways Head of Marketing & Customer Experience says it has been a steady climb to the milestone.
"Reaching half a million passengers is testament to the appetite we've seen for more accessible and customer-focused public transport options," says Ms Frith.
"Throughout the running of this service, we are constantly tweaking our algorithm to optimise the solution and provide the best value-for-money first and last mile service."
"While being an app-powered service, we hear often from customers about the impact our friendly drivers have on their commute. Thank you and congratulations to them for reaching this milestone with an impressive average 4.8 customer satisfaction rating."
Busways would like to thank Transport for NSW for supporting the service.
Operating Monday to Friday from 5 a.m. until 9 p.m., Cooee provides commuters with first- and last- mile connections to major transit hubs, such as Schofields Train Station, Sydney Metro stations including Tallawong and Rouse Hill and local shopping centres.