Bye Bye BusBot, thanks for helping shape our transport future
The first fully automated shuttle bus to take passengers in a public setting is bidding farewell to Coffs Harbour after an extraordinary three-year trial exploring the future of transport. 
Transport for NSW Acting Deputy Secretary, Customer Strategy and Technology, Lewis Clark said BusBot led the world in its final phase at North Coast Regional Botanic Gardens by transporting passengers without a driver or a supervisor on board.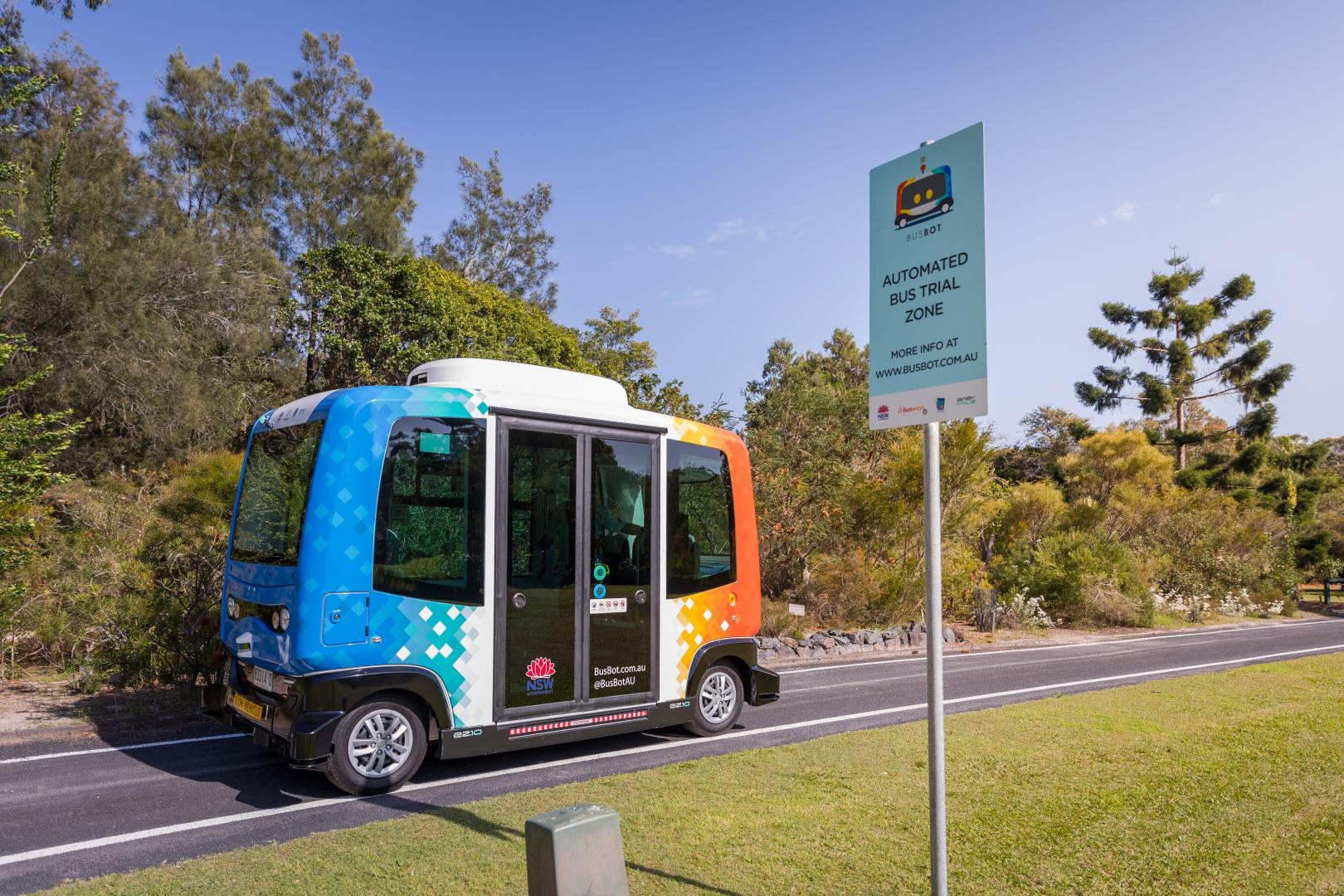 Caption: BusBot went fully autonomous in its final phase at the North Coast Regional Botanic Gardens
"Thanks to everyone in Coffs Harbour who has helped BusBot and our team of researchers take this journey, as we tested and pushed the capabilities of automated transport technology," Mr Clark said.
"From the Northern Breakwall in 2018 to the Botanic Garden in 2021, BusBot has carried over 11,000 passengers and driven more than 5,800 automated kilometres.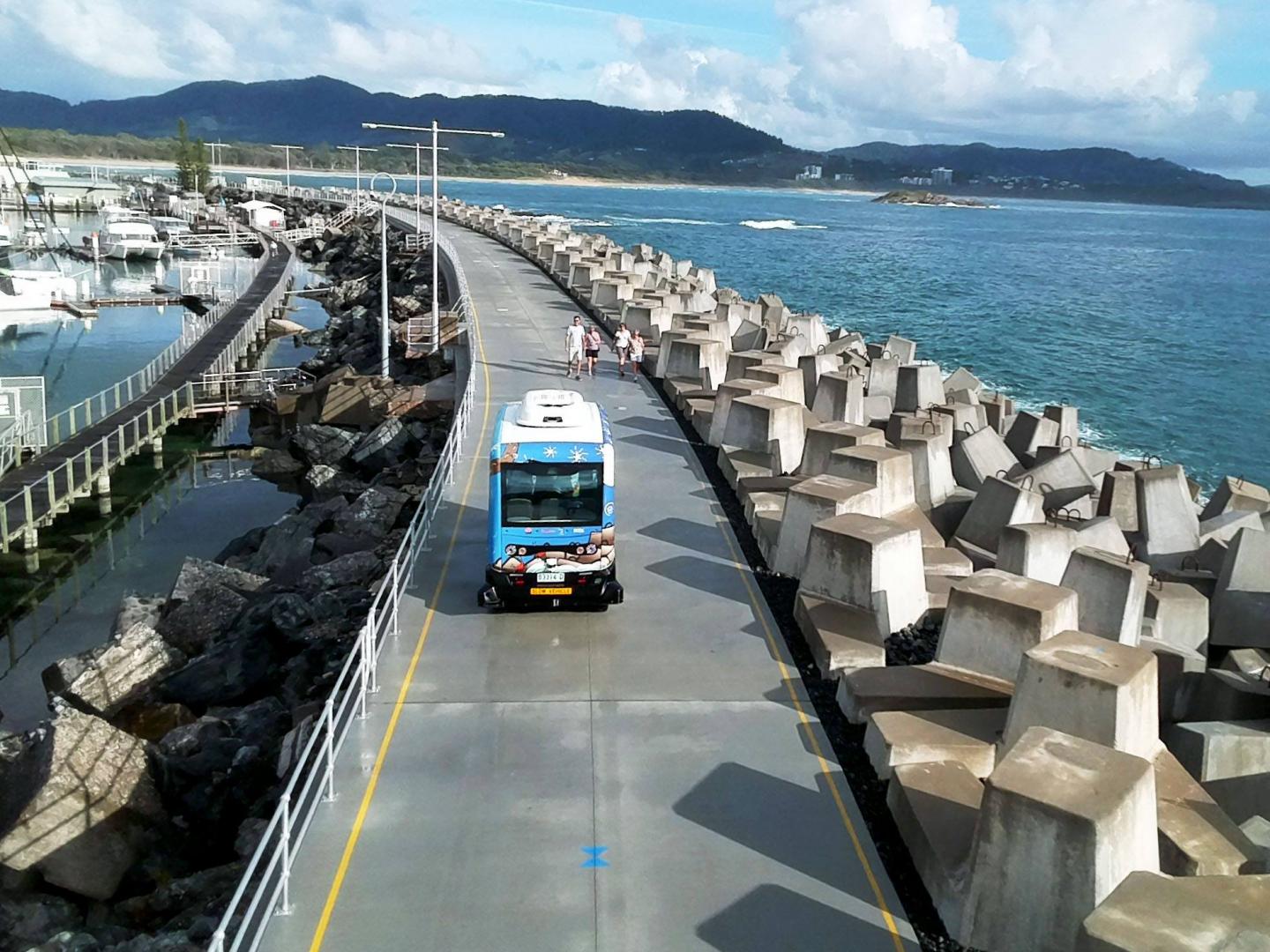 Caption: BusBot in the Phase 1 of Australia's first regional CAVT trial on the Coffs Harbour Northern Breakwall
"It was the first autonomous shuttle globally to achieve full automation with passengers on board and to provide an on-demand service in a retirement village.
"That's given us invaluable data and customer feedback which will help us drive the next stage in automated transport – larger-scale buses and more sophisticated technology in mixed traffic environments," Mr Clark said.
The BusBot trial operated in partnership between Transport for NSW, operator Busways, tech provider EasyMile and Coffs Harbour City Council.
Busways Managing Director Byron Rowe said the BusBot trial has provided an abundance of knowledge when it comes to future transport solutions.
"In both driverless and electric technology, BusBot has laid the foundations for a more seamless transport network that will also help the environment as we move towards electric passenger vehicle use," Mr Rowe said.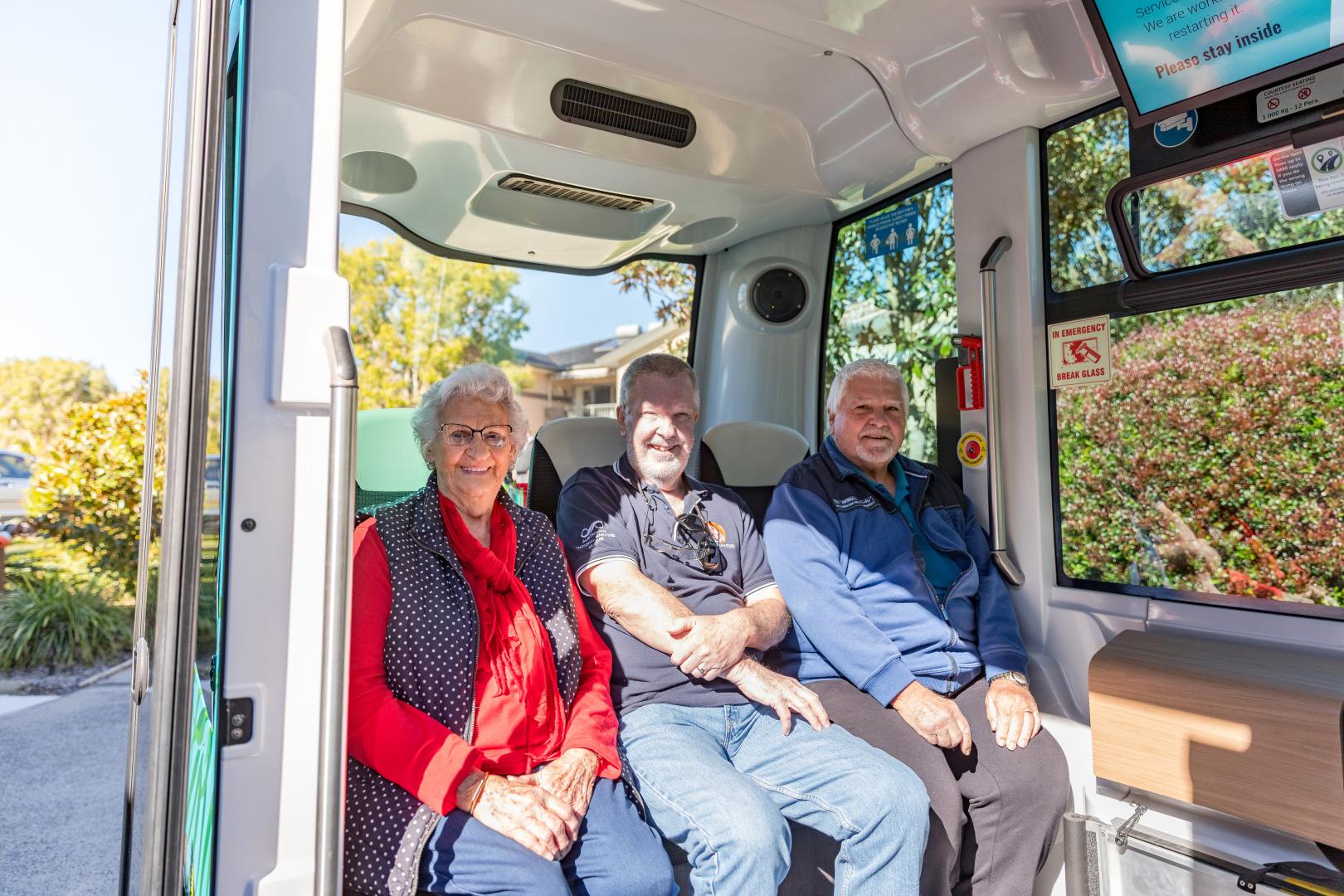 Caption: Residents at Marian Grove Retirement Village take to riding on an automated bus
EasyMile's Managing Director for Asia-Pacific Greg Giraud said BusBot is a real window on the future of autonomous mobility.
"The trial is an important step toward the commercialisation of autonomous driving as we deploy more fully driverless services. Importantly, it is also about taking the community on the autonomous transport journey and we are proud to have been able to achieve just that," Mr Giraud said.