Busways School Education Program - A Hit In Adelaide!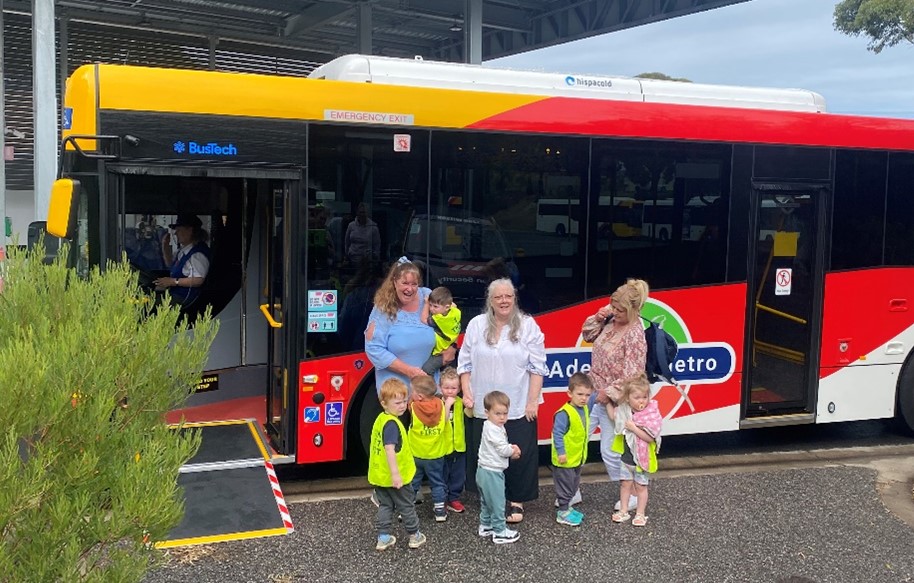 Forty of the littlest students in Noarlunga learnt all about bus safety and got a behind-the-scenes peak at Adelaide Metro Outer South Lonsdale depot plus an exciting ride through the bus wash!
Debbie Ironside, Director at Noarlunga Community Childcare Centres said it was a great experience for the children, some of whom had never been on a bus.
"It's so important that students learn the benefits of public transport and safety around buses at a young age, as buses are big heavy vehicles that are always around schools," Ms Ironside said.
"The safety lesson was highly engaging; the kids loved it and took home some real safety tips!"
In Term 2 and 3, local bus operator Busways is offering free bus education safety sessions to kindergarten or primary schools within Adelaide Metro Outer South service area.  Busways School and Community Educators will come to a school for a bus safety session and ride on the bus.
Neil Henderson, Busways' South Australia General Manager said buses are common around schools, so whether a child catches the bus or not, "it is important they learn the key principals to keep them safe around buses".
"Our bus education program aims to introduce young children in Adelaide to public transport in a positive, relaxed and enjoyable way, and help them develop a longer-term sense of independence and confidence in navigating transport systems," Mr Henderson said.
"It also helps children develop an appreciation for sustainable modes of transport and encourage them to consider public transport as a way of travelling in the future," he said.
The key bus safe behaviours are to stand away from the curb; hold on in the bus while the bus is moving; and wait for the bus to leave before crossing the road.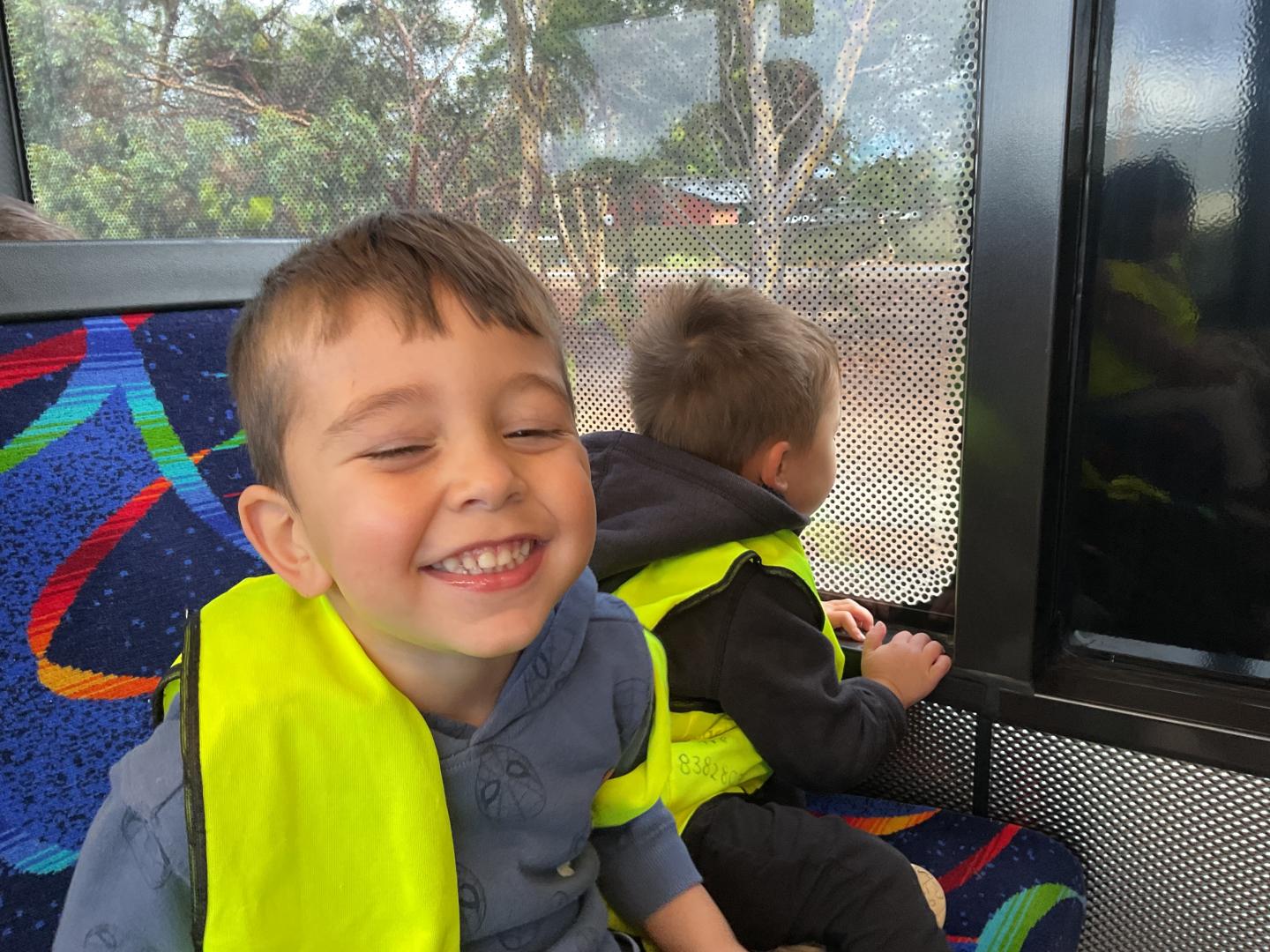 "We also urge parents to meet their primary school aged child on the same side of the road as the school bus, so their child doesn't run across the road to meet them" Mr Henderson said.
 
Busways' Bus Education Program for Schools teaches students how to be safe in and around buses and about the role public transport plays in connecting our communities.
Teaching from the classroom, our School and Community Educators deliver tailored lessons to Preschool to Year 6 students in a fun, interactive and hands-on way.
Childcare centres and primary schools in Adelaide Metro Outer South area can book a free Busways bus education session to come to their school here.
We also offer bus safety education sessions to primary schools in our NSW operating regions here.