BusBot on show at 2022 Australasian Bus and Coach Expo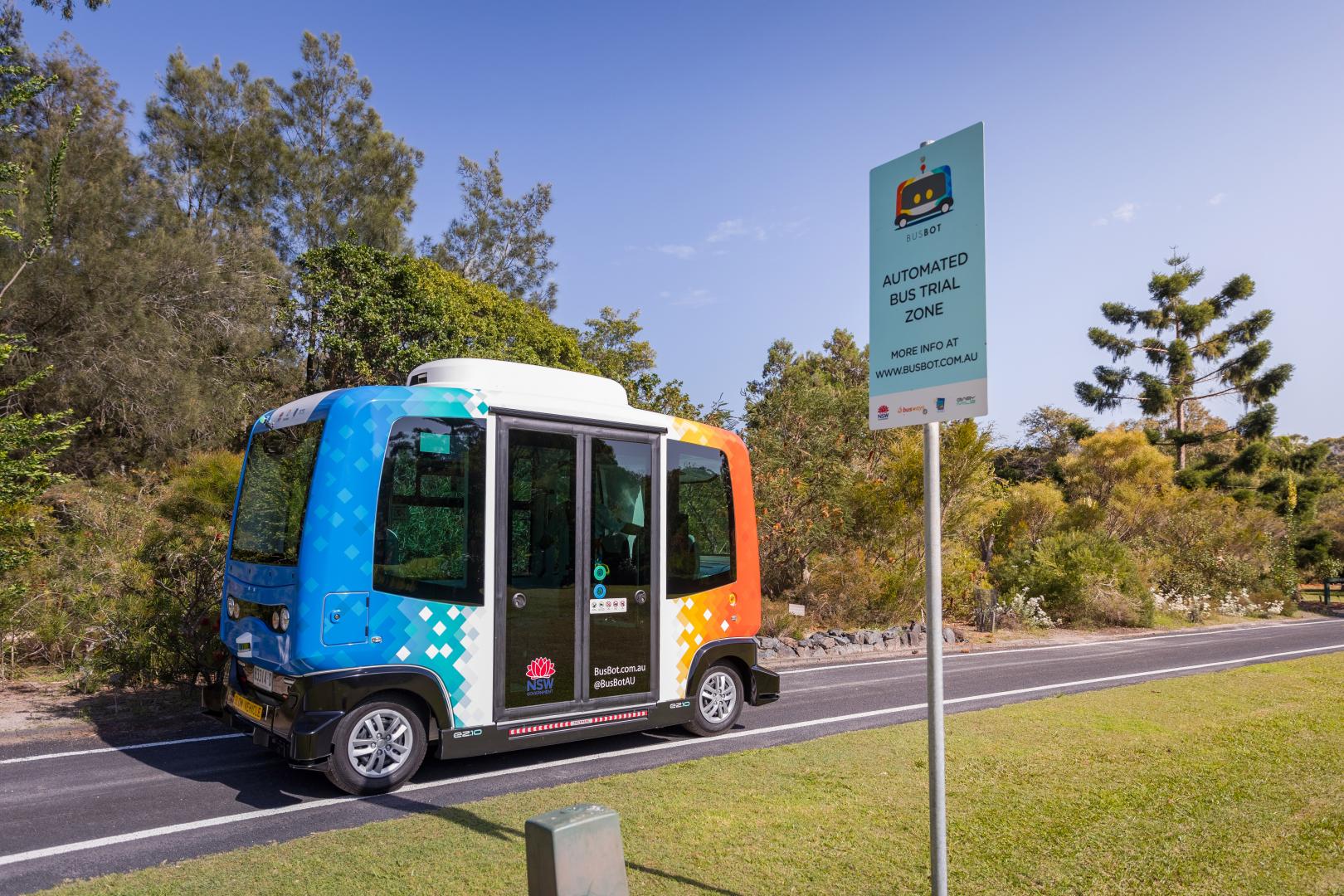 Busways' BusBot, the world's first fully autonomous public passenger service, has made its way down from Coffs Harbour and will be on show at the Australasian Bus and Coach Expo in Sydney on October 5-6.
BusBot was the first trial to fully deploy an automated vehicle's (AV) self-driving capabilities unmanned in a public setting, receiving the first Ministerial Order in Australia for the vehicle to be the "Approved Person" responsible for the service.
Led by Transport for NSW's Future Mobility Team and managed by Busways, the BusBot trial tested an EasyMile EZ10 Generation 2 vehicle across three phases and a range of use cases from 2018 to 2021 in Coffs Harbour. With 374kWh battery capacity, the autonomous shuttle has a range of up to 400 kilometres on a single charge. Australia is the first Southern Hemisphere nation to trial on-road automated vehicles with multiple projects paving the way for future transport technologies. Project partners included Coffs Harbour City Council, EasyMile. Via and Telstra.
BusBot will be on display at the Australasia Bus and Coach Expo at Sydney Showground, Homebush. You can find Busways and BusBot in the Dome, between Volvo and Hino and chat to the project team.
In total, the impressive exhibition will have over 100 exhibition booths displaying the latest in products, services and information from the bus and coach industry. Entry is free.
Find out more about the BusBot trial.