Help Central Coast's sick kids by boarding a bus this June
Busways' Central Coast bus drivers are supporting the 2GO radio's Give Me 5 for Kids fundraiser this June and we're inviting you to come on board too and support this great initiative.
During June while on board a Busways bus, you can donate  spare change to one of the Coast's most worthy fundraisers to help sick kids and buy much-needed equipment for Gosford and Wyong hospitals. 
Over 35 of our friendly community-minded bus drivers are volunteering to have donation buckets handy on board so people can easily donate while on their Busways journey.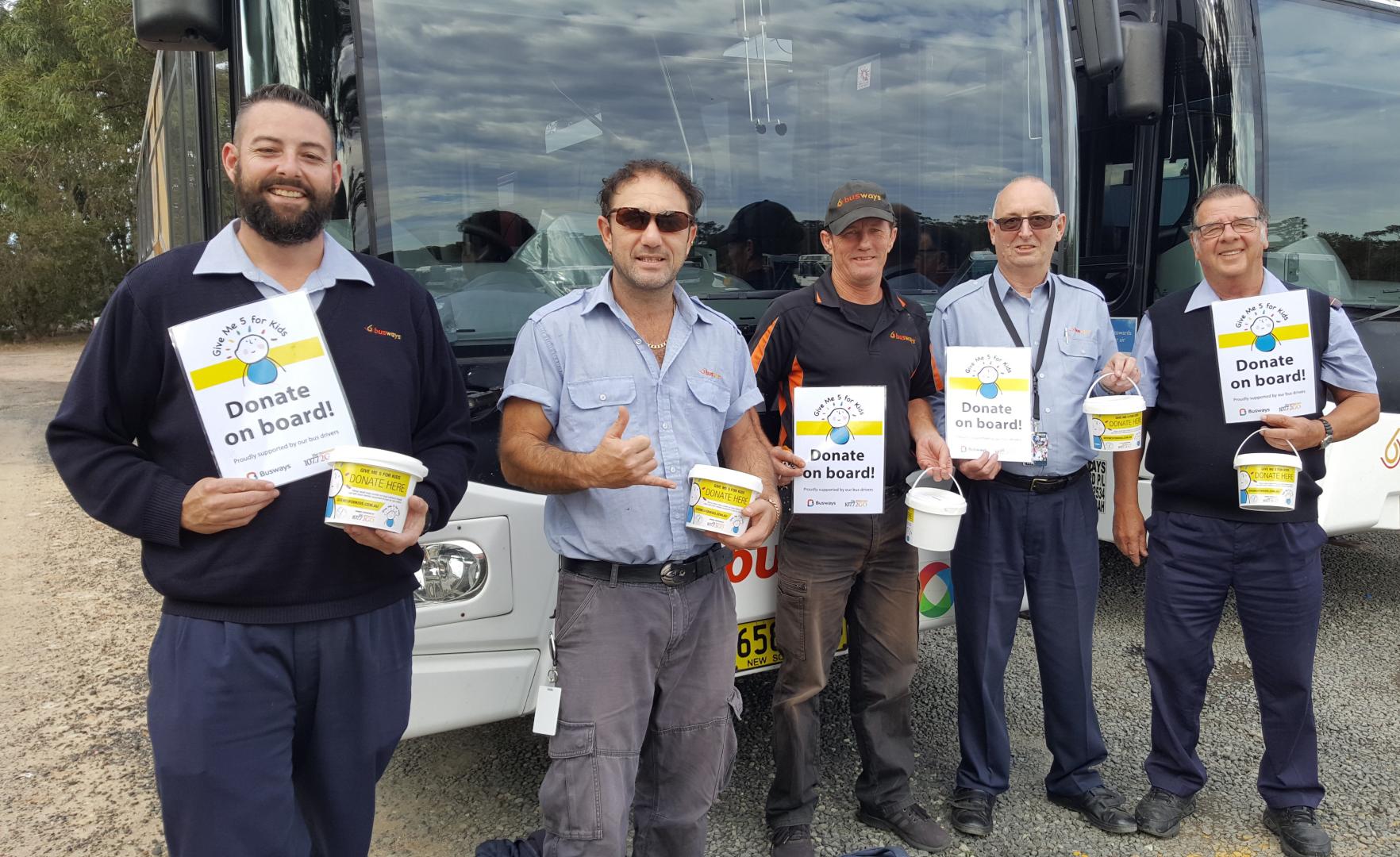 Caption: Busways Wyong bus drivers happy to volunteer for Give 5 for Kids fundraiser. Left to right: Glenn Buggy, Ken Farrugia, Terry Hillcoat, Michael Martin and Stephen Laggettie.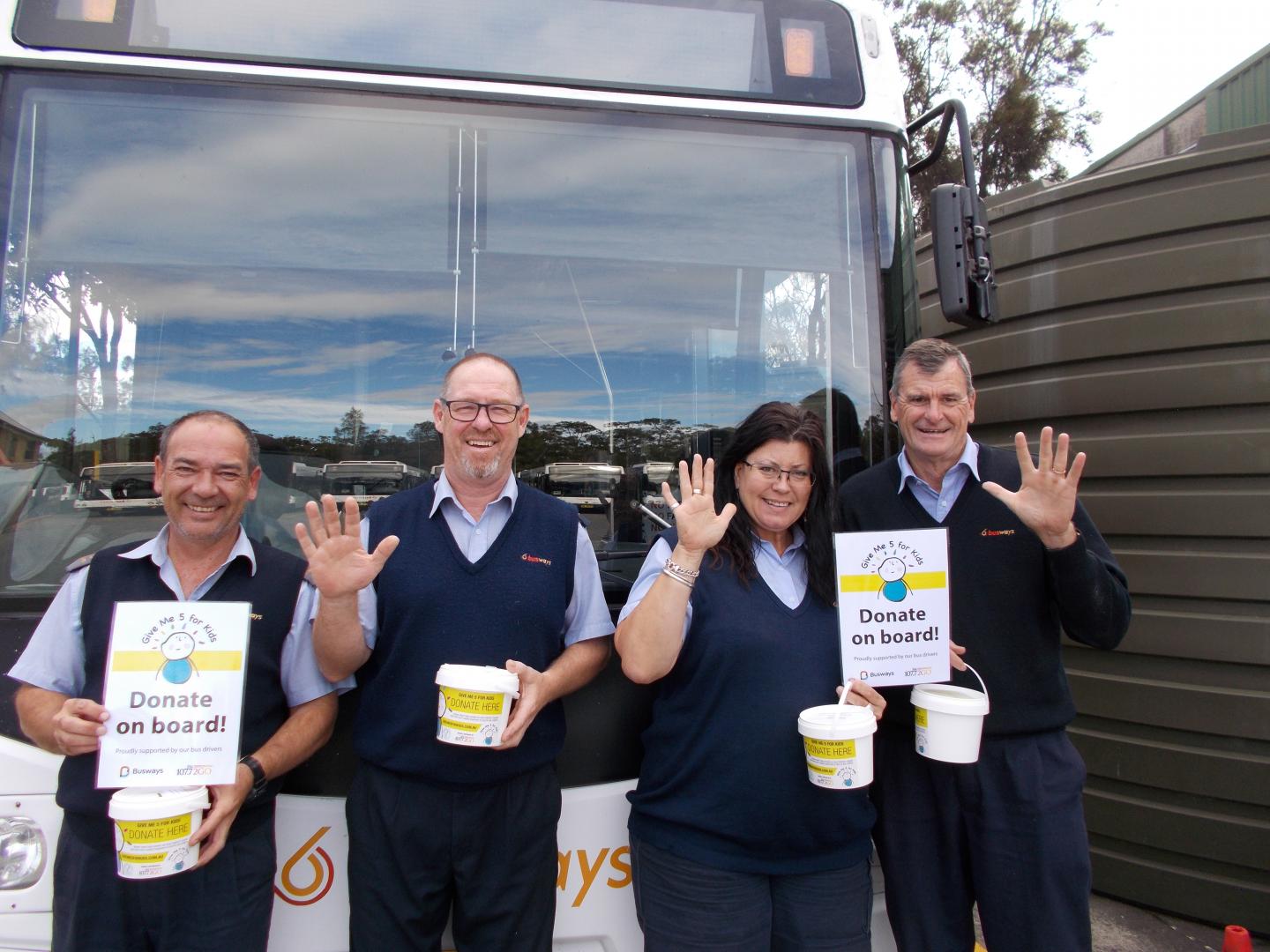 Our friendly Gosford drivers get behind the good cause! L-R Peter Bushby, Gary Brown, Tina Durban and Martin Bladwell.
In 2019, Give Me 5 for Kids celebrates 25 years since it was founded on the Coast, with $2.6 m raised to date. 
Help us up this total by donating on board a Busways bus in June!