Busways drivers show continued support for ANZAC Day veterans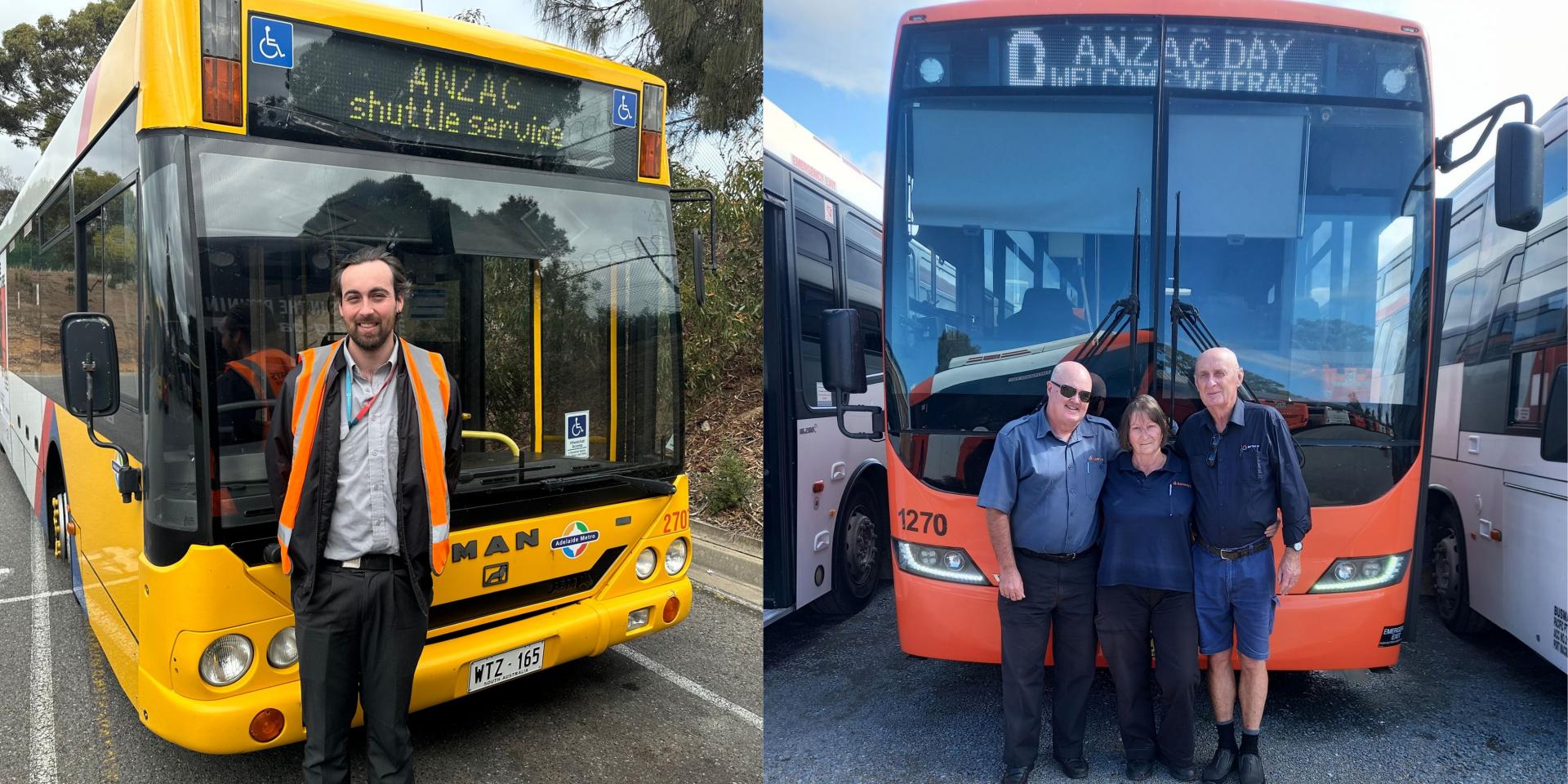 This ANZAC Day, Busways is helping our communities remember the sacrifice and contribution of our service men and women by providing free charters for veterans and their families in Adelaide and Port Macquarie.
President of Marion RSL, Adelaide, Rob Kraene said the Busways free charter will help honoured veterans travel from southern Adelaide to participate in the ANZAC Day March in Adelaide city.
 
"It means so much to our veterans of all ages to be able to join the march on ANZAC Day to honour and remember their colleagues and their sacrifices."
 
Meanwhile in Port Macquarie NSW, Busways is continuing a long-standing tradition to provide four free shuttle buses taking veterans and their families to and from the Port Macquarie ANZAC commemorations.
Port Macquarie Busways driver, Kathryn Curry whose parents were both in the air force has been volunteering her time in this program for over a decade.
 
"I have been covering this charter and connecting veterans and their families with the ANZAC Day services now for 13 years. For me, this is the way I show respect for our war veterans and returned servicemen."
 
Another Port Macquarie Busways driver, Terrence Merchant, who has also been part of the program for over a decade, says his contribution is an important way of showing support for his community.
 
"I do this in memory and respect for all that was sacrificed by the fallen and by everyone that gave so much. The ability to transport the veterans and their families to the relevant services, is a very little sacrifice and in no way a comparison for what they gave".
 
Busways would like to thank all our drivers who are driving veterans and their families to and from services on ANZAC Day.
To travel free in NSW, wear or present your Australian Defence Uniform, display service medals, or carry a letter of accreditation on the letterhead of a recognised ex-services organisation, such as the RSL. South Australia veterans can also wear their uniform, service medals, or carry a veteran ID card to access free travel on public transport.
To learn more about who is eligible for free travel visit https://bit.ly/ANZACDay2023PublicTransport
#LestWeForget #AnzacDay