Busways driver celebrates 50 -years behind the wheel!
In a rare accomplishment Busways bus driver Ross Ivory has just celebrated an amazing 50 years behind the wheel, serving the communities of Sydney.
Ross began his career as a bus driver in 1972 and from a young age he always had a fascination with buses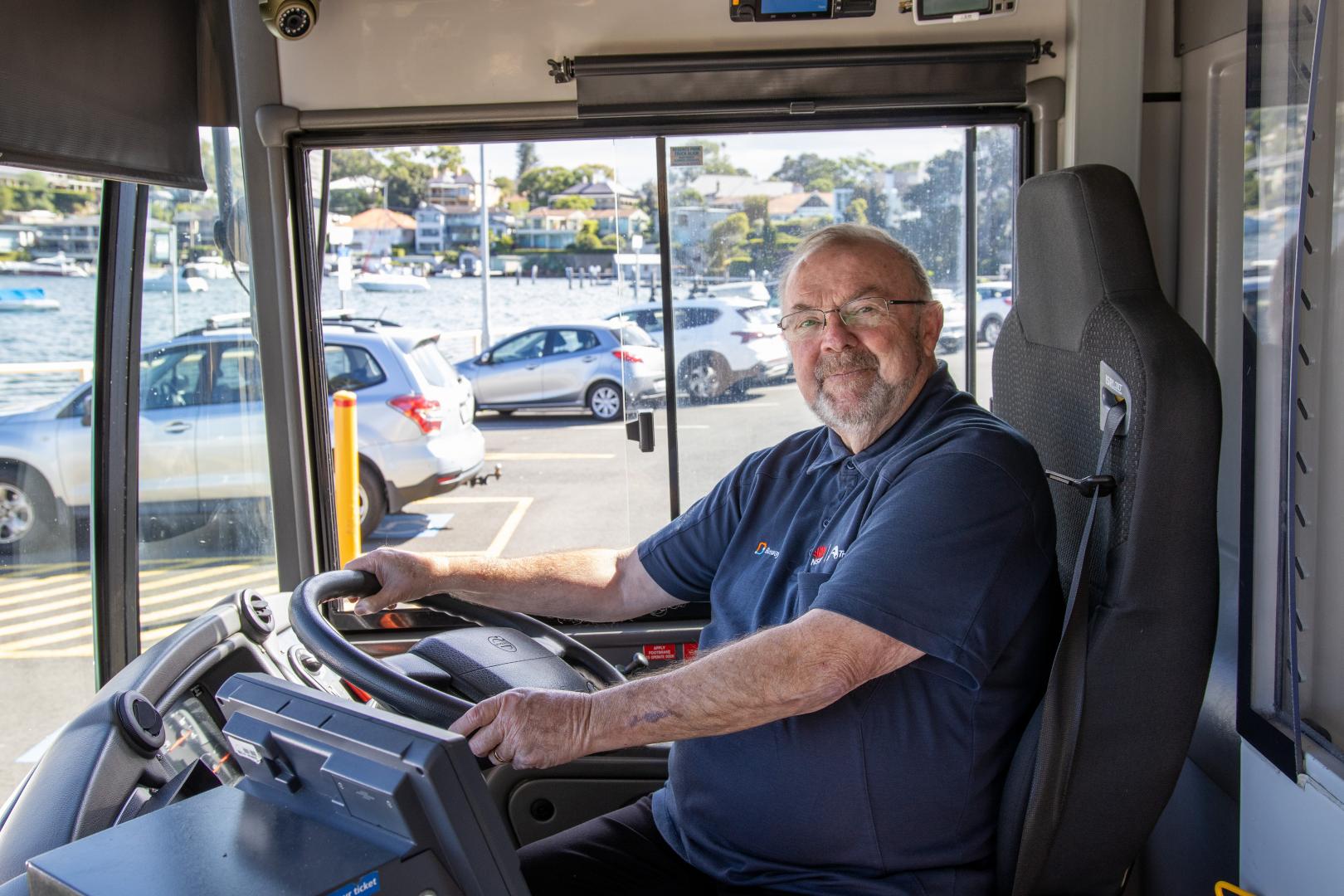 "I can still recall the first day I went to drive the bus on my own. I was a bit nervous, but more than that I was excited it because it was something that I had thought about since I was a young boy."
Ross goes on to say the passengers are the reason he loves his job, and he enjoys meeting the public and trying to help them get where they need to get to.
"What I have learnt over the past 50 years, is that passengers are just people wanting to get from point A to point B without any hassle. Every trip I do, I make sure I drive in a professional manner and make my passengers feel welcome." 
"My favourite interactions with the public would have to be when they thank you or even from the back door, they'll give you a wave and motion thank you."
Ryde depot manager, Steve Bakous, says Ross' outstanding achievement is a testament to his commitment to the transportation sector.
"Ross has left an indelible mark on countless lives and the communities he has served. In my 18 years in the bus Industry, I have seen many people come and go, and leave their mark in some form, but Ross continues to power on, not only for himself but for the community."
Thank you, Ross for your enormous contribution to the transport industry. Your passion, dedication, expertise, and unwavering commitment is highly commended at Busways to say the least!
Find out more about becoming a bus driver and joining the Busways team!
Busways is actively recruiting drivers across New South Wales and encourages anyone who loves driving and is seeking a stable career serving their community to apply.
To apply and or learn more about our current opportunities visit busdriver.au, or email driving@busways.com.au or call the driver recruitment team on (02) 9497 1800.