Award-winning On Demand service Cooee Busways celebrates 200,000th passenger
Cooee Busways has now delivered over 200,000 passengers!
Delivered in partnership with Transport for NSW and Via, Cooee Busways was developed as a way for people to connect with metro and train services quickly, safely, and efficiently at a time that suits them.
The success of Cooee Busways can be attributed to the strong, data driven service design and additional customer experience training Cooee drivers go through. These elements have culminated in an inclusive, accessible, environmentally beneficial bus service. The service has consistently maintained an average star rating of above 4.8 and has 18,000 registered users.
A big thank you goes to the friendly and engaging Cooee bus drivers who provide a safe and clean service every day, leaving customers feeling impressed with their transport choice.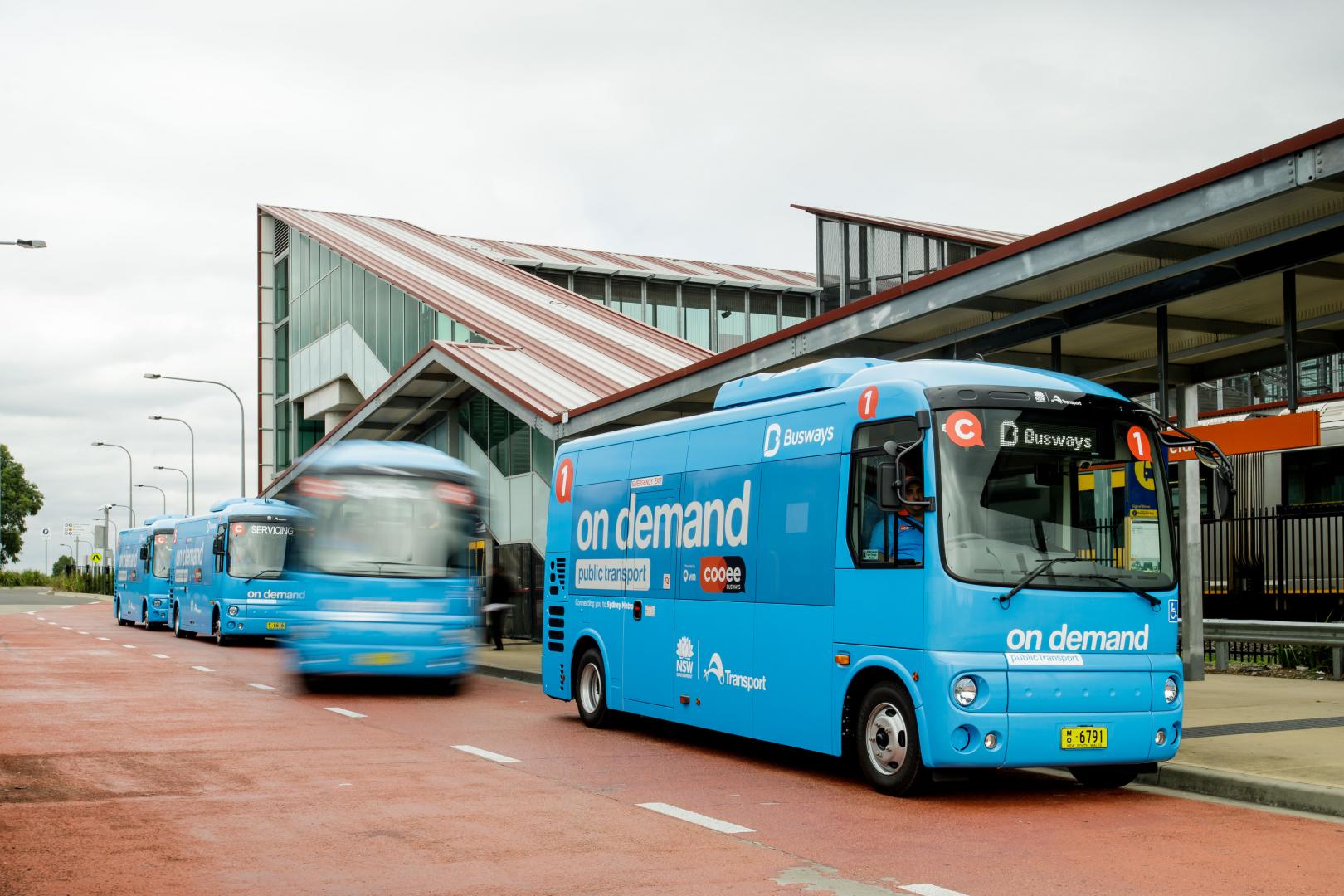 Cooee Busways has felt the effects from the COVID-19 pandemic like many other services, but it remains a much-needed service for the local community, transporting passengers on essential trips.
Cooee has now travelled almost 400,000kms. The service zone was expanded in May 2021 due to popular demand.
Cooee Busways was named winner in two 2020 Australian Business Award categories in service innovation and customer experience management.
Since implementation in May 2019, the service has provided residents of Schofields and The Ponds in Western Sydney an efficient first and last connection to local metro and train stations and shopping centres.