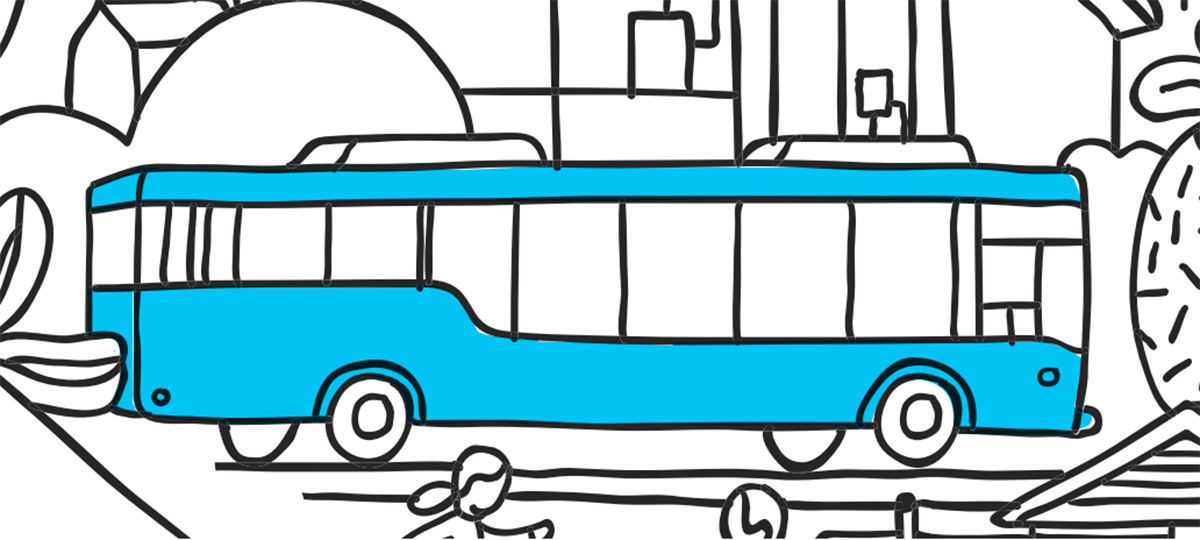 Jordan Springs Shuttle will be withdrawn from Friday 16 April

From the last service on Friday 16 April, the Jordan Springs Shuttle will no longer operate.

Route 783 will be extended to Werrington Station from Sunday 19 April and will replace the shuttle service, as part of bus service improvements being made to the Western Sydney network.

Learn more about the Western and North West Sydney bus service improvements to plan your trip.
Busways has partnered with Lendlease to provide a FREE bus service for the local Jordan Springs community.
Operating hours
Monday to Friday
between 5:45am - 9:00am and 3:12pm - 7:42pm
(excluding weekends and public holidays)
Morning service: Jordan Springs to Werrington Train Station
Timing points
Morning
1
Greenwood Pkwy & Sinclair Pde
5:45
6:20
6:55
7:30
8:05
8:40
2
Greenwood Pkwy & Flagship Ridge
5:45
6:20
6:55
7:30
8:05
8:40
3
Greenwood Pkwy & Callistemon Cct
5:46
6:21
6:56
7:31
8:06
8:41
4
Greenwood Pkwy & Nabilla St
5:47
6:22
6:57
7:32
8:07
8:42
5
Lakeside Pde & Greenwood Pkwy
5:47
6:22
6:57
7:32
8:07
8:42
6
Wianamatta Pkwy & Garrison Rd
5:50
6:25
7:00
7:35
8:10
8:45
7
Wianamatta Pkwy & Brigade St
5:50
6:25
7:00
7:35
8:10
8:45
8
Armoury Rd after Navy Rd
5:51
6:26
7:01
7:36
8:11
8:46
9
Armoury Rd & Bus Only Link
5:53
6:28
7:03
7:38
8:13
8:48
10
Werrington County PS
-
-
-
-
-
8:50
11
Werrington Station
6:02
6:37
7:12
7:47
8:22
9:00
Afternoon service: Werrington Train Station to Jordan Springs
Timing points
Afternoon
1
Werrington Station
15:12
15:52
16:27
17:02
17:40
18:15
18:45
19:25
2
Werrington County PS
15:19
-
-
-
-
-
 
 
3
Armoury Rd & Bus Only Link
15:24
15:59
16:34
17:09
17:47
18:22
18:52
19:32
4
Armoury Rd after Navy Rd
15:25
16:00
16:35
17:10
17:48
18:23
18:53
19:33
5
Wianamatta Pkwy & Brigade St
15:27
16:02
16:37
17:12
17:50
18:25
18:55
19:35
6
Wianamatta Pkwy & Garrison Rd
15:28
16:03
16:38
17:13
17:51
18:26
18:56
19:36
7
Lakeside Pde & Greenwood Pkwy
15:32
16:07
16:42
17:17
17:55
18:30
19:00
19:40
8
Greenwood Pkwy & Nabilla St
15:32
16:07
16:42
17:17
17:55
18:30
19:00
19:40
9
Greenwood Pkwy & Callistemon Cct
15:33
16:08
16:43
17:18
17:56
18:31
19:01
19:41
10
Greenwood Pkwy & Flagship Ridge
15:34
16:09
16:44
17:19
17:57
18:32
19:02
19:42
11
Greenwood Pkwy & Sinclair Pde
15:34
16:09
16:44
17:19
17:57
18:32
19:02

19:42
Route map