Busways Bus Driver Open Day Sessions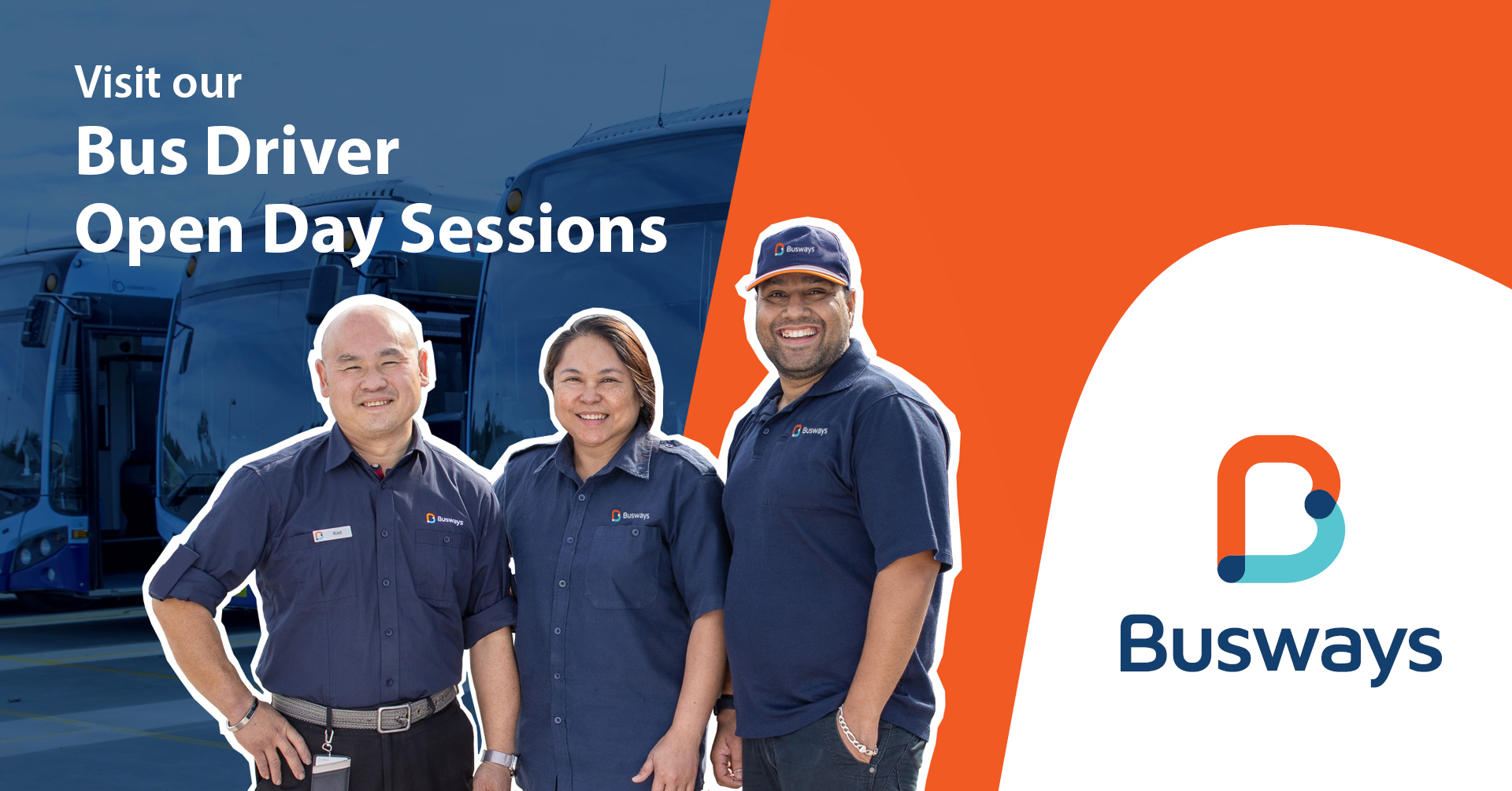 If you like driving, meeting, engaging with people and serving the community, then consider a great career as a bus driver and visit one of our upcoming Bus Driver Open Day Sessions. Busways is now seeking new bus drivers in Adelaide, Sydney and northern New South Wales. Full training and support is provided, helping you to obtain the licence and accreditations that are required for you to become a bus driver.
We have bus drivers from all walks of life – come and find out more about this stable and rewarding career in essential services at our Bus Driver Open Day Sessions! You will find out everything you need to know about this exciting opportunity and joining the Busways team.
For us to best assess the numbers for each session to ensure no one misses out, help us by registering your interest here or email us at driving@busways.com.au.
Please arrive to Bus Driver Open Day Sessions in enclosed footwear and bring your driver's licence.
Upcoming Bus Driver Open Day Sessions
Busways Ryde, Tuesday 19 December 2023
49/75 Buffalo Rd, Ryde NSW 2112
Food and beverage will be provided
Session times: 10am, 11am, 12pm, 1pm

Should you wish to apply you can complete the application paperwork and begin the selection process, which may include an interview, assessments, and an introduction to bus driving. Did you know bus drivers are always in demand? The skills learned as a bus driver are transferable both in Australia and Overseas. This is a recession-proof career!

Can't make it to one of our sessions? Apply ahead and please visit our careers page here.
Why our team love working at Busways
Watch our special guests take on the challenge of driving a bus